In addition to the four priority matters, the Australian Medical Association (WA) wants the Arrangement A Salary, which WA Health agreed to "roll…into the base salary of senior practitioners…" to be correctly recognised as the base for all purposes of the Agreement, including shift penalties.
Critically, the AMA (WA) sought to ensure payslips correctly identify arrangement A salary as a rolled salary – currently they don't, which makes your payslip more difficult to interpret and raises questions about the compliance of WA Health's payslips with legislative requirements. It also perpetuates the belief that leave paid out on termination should not be paid at the arrangement A rate, but rather the lower Arrangement B salary rate – something that the AMA (WA) disputes, given the fact that practitioners accessing leave are correctly paid the Arrangement A rate.
WA Health refused to consider this claim, citing cost implications.
WA Health shared their costings with the AMA (WA), all of which were based on hypothetical scenarios which have never or will never occur.
The AMA (WA) commenced bargaining with 86 claims, made on behalf of public hospital doctors. The AMA (WA)'s claims have not been adequately addressed. 
The adequate provision of paid breastfeeding breaks and a place, other than a bathroom, that is shielded from view and free from intrusion from co-workers and the public, to express breast milk or breastfeed a child in privacy.

WA Health believes that health service provider (HSP) policies are all that is required to ensure appropriate time and facilities to protect and support lactating medical practitioners.
AMA (WA) survey data has previously indicated that 56 per cent of DiTs who breastfed at work were not provided with appropriate facilities.

The AMA (WA) sought to strengthen processes and evidentiary requirements when practitioners were overpaid. This claim followed numerous accounts of doctors being subject to opaque, unclear and at times, incorrect communications about overpayments. The AMA (WA) is often required to follow up 'overpayment claims' made by HSPs to establish the most basic information – when was the overpayment made and which shift or allowance did the overpayment relate to?
The definition of "day" was also one of the AMA (WA)'s 86 claims, designed specifically to stop DiTs being rostered on a shift which finishes on a day of approved annual leave.
A formal process to support practitioners raising concerns about their workload, to ensure such concerns are documented and managed to protect the wellbeing of the practitioner and their patients.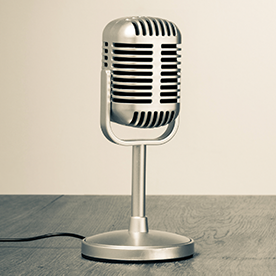 Share your story & help advocate for change
You need to share your story now – because the State Government doesn't think this impacts your wellbeing. They don't think you deserve these issues being addressed. All details will be kept confidential and secure. The AMA (WA) will not use your story in any way that would identify you – without your express permission.