News 25 Jan 2022
Backgrounder: The AMA (WA) again calls for the introduction of low-level social restrictions
To be attributed to AMA (WA) President Dr Mark Duncan-Smith: The following provides some context…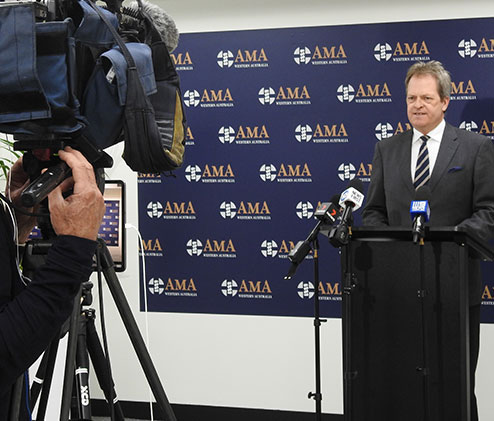 News 25 Jan 2022
The AMA (WA) again calls for the introduction of low-level social restrictions
The AMA (WA) is again calling for modest social restrictions to be put in place…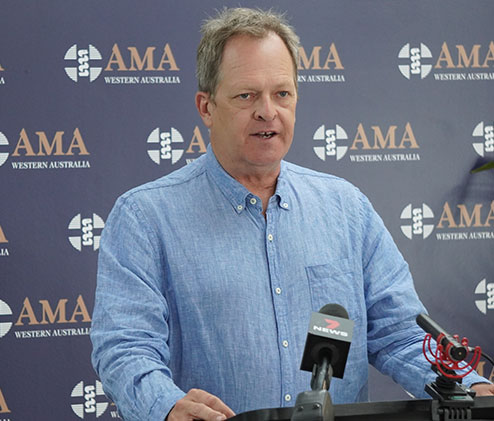 News 21 Jan 2022
Get on your mark and set a new reopening date, AMA (WA) President urges Premier
AMA (WA) President Dr Mark Duncan-Smith held a media conference this afternoon at the AMA…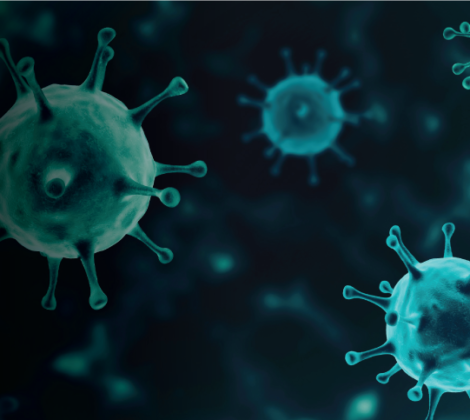 COVID-19 – updates & resources
Find information about the pandemic response, AMA (WA) preparedness guides and practice management resources, plus more.
Promoting the health interests of the people of Western Australia.
The AMA (WA) is the largest independent professional organisation for medical practitioners and medical students in the State, representing doctors across the public and private sectors, ranging from residents and registrars through to specialists and general practitioners.
Why I joined AMA (WA) – Dr Nooshin Rasool
"I am a GP obstetrician who found myself in an unexpected and daunting situation involving hospital bureaucracy. The AMA (WA) have been a professional, readily contactable and invaluable source of support for me over the past 6 months. I am incredibly grateful for the advocacy for myself and my colleagues. I cannot recommend this organisation highly enough."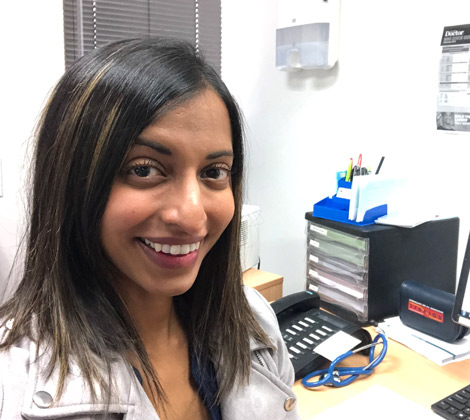 Why I joined AMA (WA) – Dr Michael Page
"I joined the AMA because it was the right thing to do. It provides strong leadership and public advocacy for the entire medical profession, with patients at the centre of its cause. No other organisation does this. Whatever our individual views, we are always stronger together, and better able to fulfil our ultimate aims for the good of the profession and the public that we serve."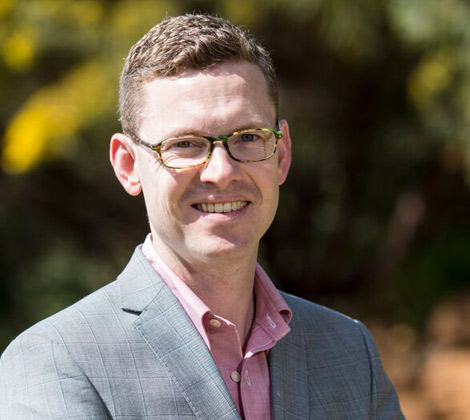 AMA (WA)
24 Jan at 10:00 am
Calling all WA docs 👨‍⚕️ the AMA (WA) has just released a short, sharp survey about border restrictions. Have your say, and help shape our advocacy. Check your inbox for a personalised link. ✉️ - - - #amawa #reopening #advocacy https://t.co/rGzJ24FlJA
AMA (WA)
21 Jan at 5:32 am
@Catheri50759650 Hi Catherine, sorry for not seeing this earlier. Please watch it back here - https://t.co/SdEwm3B5sn
AMA (WA)
21 Jan at 4:00 am
Upcoming media conference 🚨 Watch our live stream on Facebook from 12.30pm with AMA (WA) President Dr Mark Duncan-Smith responding to last night's government announcement, which changed border arrangements and postponed the scheduled opening on February 5 📢 https://t.co/HoS9RI7vNk
AMA (WA)
19 Jan at 6:00 am
Celebrating workplace diversity supports both practitioners and patients. 🏳️‍🌈 Dr Sebastian Leathersich talks about the additional challenges faced by the LGBTI+ community, both in education and at work 👇 - - #amawa #LGBTI+ #diversity #workforce https://t.co/C1u1OEy0R6
AMA (WA)
12 Jan at 2:07 am
@dr_mel_t Hi Melanie, thanks for letting us know. Please give us a call on (08) 9273 3000 if you are still unable to log in.
AMA (WA)
6 Jan at 7:18 am
"That patients are going to die because this system is already overwhelmed, and chronically understaffed, leaving our most vulnerable patients at risk of harm, and our nurses, doctors and allied health staff already burnt out." 🗒️👨‍⚕️ https://t.co/hL3dv6JiVg
AMA (WA)
24 Dec at 6:00 am
Seasons greetings from all of us at the AMA (WA). 🎄 Our office is closed from Saturday 25 December 2021, and open from Tuesday 4 January 2022. For all urgent enquiries, please get in touch via email. #amawa #ama #christmas https://t.co/VTJ8vd2mbY
AMA (WA)
17 Dec at 8:50 am
AMA (WA) President Dr Mark Duncan-Smith with Dr Rebekah Susanne Newton, recipient of the AMA (WA) Gold Medal at UWA's Medical School graduation ceremony. Congratulations Rebekah and UWA Class of '21! https://t.co/ta0W2ClWy3
AMA (WA)
7 Dec at 8:39 am
"Just as medical students need to be versatile and adaptable, so too do medical schools." President of the Medical Students' Association of Notre Dame, Joe Curran talks about the shift in WA medical education as a consequence of COVID-19 https://t.co/8Jauvx7fV9 https://t.co/wqYmvdWqxZ
AMA (WA)
6 Dec at 8:20 am
We care about advocating for medical professionals - and without you, we wouldn't be able to drive change and improve workplace conditions for all WA doctors. #amawa #fordoctors #joinus https://t.co/73eIW3nZmX
AMA (WA)
29 Nov at 4:44 am
The AMA (WA) took on pride this weekend. 🏳️‍🌈 Keep your eyes peeled for more on #pridefest2021 👀 #respect #amawa #perthpride https://t.co/B4xQcN87ex
AMA (WA)
27 Nov at 5:51 am
Historic occasion alert! Congratulations to the inaugural graduates from Curtin Med School. Devonny Sherwood + Angus Barber were joint recipients of the AMA (WA) Hippo Award, pictured here with AMA (WA) Pres Dr Mark Duncan-Smith + CEO Dr Bennie Ng. @CurtinMedia @AMA_WAPresident https://t.co/CxHlyVwY12
AMA (WA)
24 Nov at 6:13 am
Need to pick up a holiday read? Or perhaps a Christmas present. We have the perfect book for you! 📚 👇 https://t.co/NboOcnXpv2
AMA (WA)
16 Nov at 7:59 am
"There is a six-month wait list for private and public psychological intervention, and often more than six months for a Psychiatry review." Read more 👇 https://t.co/2GGtjPZKFC
AMA (WA)
9 Nov at 4:34 am
Immediate Past President, @drajm spoke to 6PR this morning about the report into the death of Aishwarya Aswath at Perth Children's Hospital earlier this year. Tune in to our Media Conference at 1pm today. https://t.co/Xz5TaFotZN
AMA (WA)
9 Nov at 4:04 am
@archiecurium No worries at all! We have added you to our digital mailing list🌱
AMA (WA)
26 Oct at 6:05 am
Call to action ⏰📢 In August, the AMA (WA) invited executives from all HSPs and medical colleges, as well as the Department of Health to come together and develop a Framework for Action for climate change. 👇https://t.co/g7Gwfo9aDU #TheAustralianWay
AMA (WA)
14 Oct at 9:32 am
No-fault Vaccination Injury Compensation Scheme – How the AMA lobbied to protect Australian GPs. 👨‍⚕️👩‍⚕️ - - #amawa #nofaultvaccination #covid19 #vaccinations https://t.co/3BrcwfbD98
AMA (WA)
12 Oct at 7:13 am
Protect your mental health. 🧠🌎 #mentalhealth #ruok #selfcare #mentalhealthmonth #mentalhealthawareness #amawa #mentalhealthday #lookafteryourmentalhealthaustralia https://t.co/CB2WFzr7VM
AMA (WA)
5 Oct at 6:30 am
The results are in. So, how have the hospitals fared? Our M+E Survey reveals that serious culture reform is required in the public health system STAT. https://t.co/XdwJr0jcvT
AMA (WA)
24 Sep at 8:01 am
What if there was no AMA? 🩺 #gp #generalpractice #amawa #doctors https://t.co/rs4k34AYLQ