2 Mar 2021
When WA's health system is under this much strain, are we really safe?
With the Labor Party under Premier Mark McGowan likely returning to government with a landslide…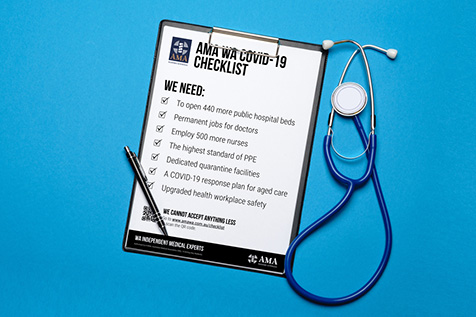 News 31 Jan 2021
Perth COVID-19 outbreak shines spotlight on WA's flawed hotel quarantine system
The Australian Medical Association (WA) is requesting an urgent meeting with the McGowan Government over…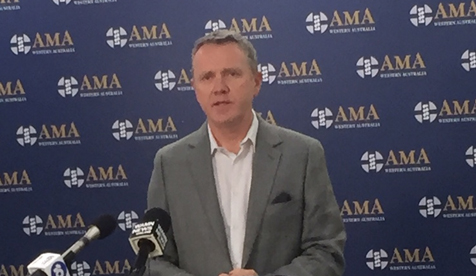 News 24 Jan 2021
AMA (WA) 2021 State Election Priorities: Doctors call for immediate opening of 100 beds
Averting the growing crisis in WA's public hospitals is a key recommendation of the AMA…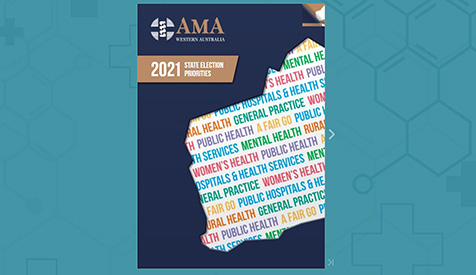 Promoting the health interests of the people of Western Australia.
The AMA (WA) is the largest independent professional organisation for medical practitioners and medical students in the State, representing doctors across the public and private sectors, ranging from residents and registrars through to specialists and general practitioners.
Why I joined AMA (WA) – Dr Nooshin Rasool
"I am a GP obstetrician who found myself in an unexpected and daunting situation involving hospital bureaucracy. The AMA (WA) have been a professional, readily contactable and invaluable source of support for me over the past 6 months. I am incredibly grateful for the advocacy for myself and my colleagues. I cannot recommend this organisation highly enough."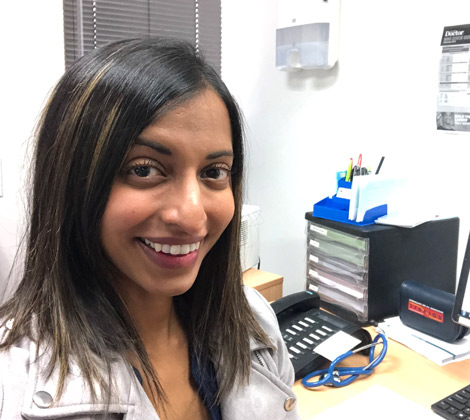 Why I joined AMA (WA) – Dr Michael Page
"I joined the AMA because it was the right thing to do. It provides strong leadership and public advocacy for the entire medical profession, with patients at the centre of its cause. No other organisation does this. Whatever our individual views, we are always stronger together, and better able to fulfil our ultimate aims for the good of the profession and the public that we serve."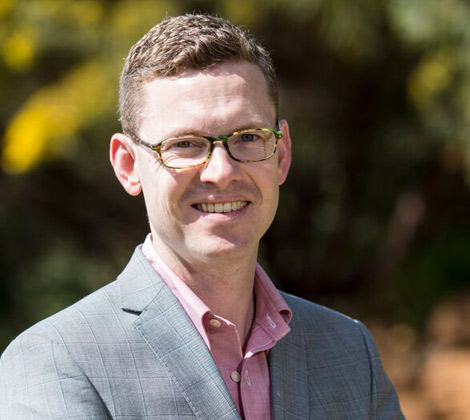 AMA (WA)
5 Mar at 2:00 am
Fresh air in Albany and fresh skills being built – Dr Jessica Ryall shares her experiences in starting her intern year. #amawa #intern https://t.co/oQfuar38wz https://t.co/TWP69RZBFi
AMA (WA)
4 Mar at 1:00 am
Looking back on the lockdown. Why was the Government so resistant in accepting advice from occupational physicians, technology advisers and other experts? Read more. #amawa #covid19 https://t.co/mx4j0VxaCc https://t.co/6z9hzi1Ils
AMA (WA)
3 Mar at 8:00 am
Join the national virtual event for World Obesity Day tomorrow, 9.00am-10.30am. Register to watch one or more of the 'rapid talks' by experts. #amawa #worldobesityday https://t.co/nqs8ZxBuwl
AMA (WA)
3 Mar at 2:00 am
If you missed, you can still catch the COVID-19 debate on 7 Flashpoint. Fast forward to 4 minutes for information on the roll out and 5.20 for the debate. #amawa #covid19 https://t.co/VV4NI6HpND https://t.co/qz7SpVErHB
AMA (WA)
3 Mar at 12:00 am
Doctors don't believe WA's health system can cope with a large COVID-19 outbreak. The Health Minister begs to differ. Read more. #amawa #covid19 https://t.co/gIXJaGeSk8
AMA (WA)
2 Mar at 7:00 am
"I'm not surprised at all that doctors are not yet confident that we could deal with a large outbreak" – Dr Andrew Miller on the results of a recent survey. Listen to the audio. #amawa #covid19 https://t.co/U3fE3S6Otq https://t.co/WPljLFdeF1
AMA (WA)
2 Mar at 4:50 am
Our health system is struggling. At this election choose a party that supports the health and safety of your loved ones. The AMA (WA) Checklist will show you how the political parties compare. #amawa #checklist https://t.co/KzvtA03wF2
AMA (WA)
2 Mar at 4:00 am
For more info on the vaccine rollout, don't forget to register for the AMA's webinar on General Practice's role in the COVID-19 vaccination program, Friday 5 March. Free for AMA members. #ama #amawa #covid19 https://t.co/2RV9R15Aoe
AMA (WA)
2 Mar at 2:00 am
Are we really safe? Most doctors do not believe WA's health system would not be able to cope with a large COVID-19 outbreak. Read more. #amawa #covid19 https://t.co/pcEMjIFUN9
AMA (WA)
26 Feb at 1:00 am
"Let's look at the whole system and make sure it's not repeated" – Dr Andrew Miller on the high dosages of vaccine administered to two elderly people. Listen to the short interview. #amawa #covid19 https://t.co/tvolwIfWLV https://t.co/4Y3a0D9t9d
AMA (WA)
25 Feb at 7:00 am
Calling all general practitioners, for the latest on the vaccine rollout, register for the AMA's webinar on General Practice's role in the COVID-19 vaccination program, Friday 5 March. Free for AMA members. #ama #amawa #covid19 https://t.co/2RV9R15Aoe https://t.co/GzLiBZbdfF
AMA (WA)
25 Feb at 3:00 am
Everybody's talking about the vaccine. Hear what Dr Andrew Miller has to say to Botica's Bunch on 96FM. #amawa #covid19 https://t.co/O3T2k5NiXb
AMA (WA)
25 Feb at 2:00 am
The vaccines – "...it's a little bit like Ford and Toyota, they're both very good." Dr Andrew Miller on Botica's Bunch. A quick read or listen to the podcast. #amawa #covid19 https://t.co/fzFaeXNsPo
AMA (WA)
23 Feb at 8:00 am
Everybody's talking about the vaccine. Hear what Dr Andrew Miller has to say at this press conference. https://t.co/2Cv7Ckeg7T https://t.co/1r6It4m1UJ
AMA (WA)
19 Feb at 3:00 am
Isn't it time we recognised airborne transmission? Read what AMA Vice President, Dr Chris Moy, has to say. #ama #amawa #covid #airbornetransmission https://t.co/GpUvHVGOZL
AMA (WA)
19 Feb at 2:00 am
Let's make it easier for Australians to be vaccinated by their regular doctor. Read what the AMA has to say. #ama #amawa #vaccine #covid19 https://t.co/Q7tujW5rUM
AMA (WA)
17 Feb at 8:00 am
Interns and RMOs, come along to our forums for drinks and nibbles and a chance to ask the nitty gritty questions. We'd love to see you there! #amawa #interns https://t.co/6ZcWPlWfuG https://t.co/dQmDHv4U6n
AMA (WA)
17 Feb at 1:30 am
The hotel quarantine system and the greater responsibility to keep citizens safe – see Dr Andrew Miller interviewed by Alan Jones. https://t.co/6ganUIJs6E
AMA (WA)
16 Feb at 7:00 am
WA's mental health system has major holes that need to be fixed. Listen to Federal AMA Councillor Dr David Mountain on 6PR. #amawa #ama #mentalhealth https://t.co/FAhfs1bf8O
AMA (WA)
16 Feb at 6:00 am
The AMA has helped ensure the Federal Government recognises the critical role of GPs in administering the AstraZeneca vaccine to the wider community. Read more. #ama #amawa #covid19 https://t.co/EgIb1tRIEI
AMA (WA)
16 Feb at 3:00 am
The AMA is calling for immediate changes to hotel quarantine. Hear what Chris Moy, Federal Vice President AMA has to say. #ama #amawa #covid19 https://t.co/Rh0JQOxFSr
AMA (WA)
15 Feb at 1:30 am
A COVID update and congrats to Perth on getting through the outbreak from AMA (WA) President, Dr Andrew Miller. Watch the short video. #amawa #covid19 https://t.co/xKjx2JLB5a https://t.co/eNdUEL939z