News 27 Jul 2022
With vast pandemic hospitalisations, lack of modelling means AMA (WA) is forced to try on Queensland for size
A media report today revealed the WA Government has no modelling for the current COVID-19…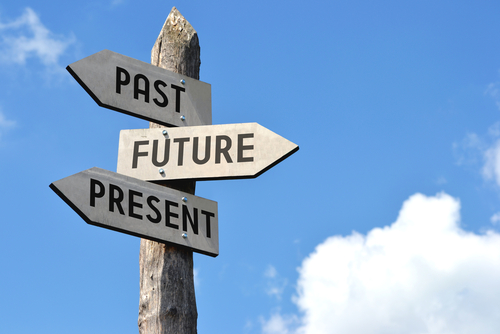 News 24 Jul 2022
AMA (WA) Awards recognise outstanding contributions to WA health in culmination of successful MEDCON22
Outstanding contributions to the health of Western Australians were honoured at Crown on Saturday night.…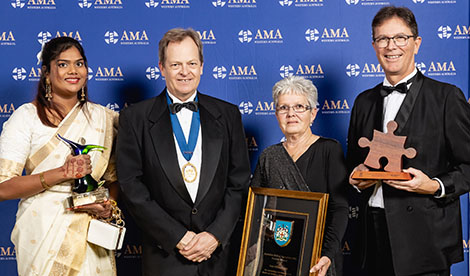 News 18 Jul 2022
McGowan Government must return to cautious COVID approach
AMA (WA) President Dr Mark Duncan-Smith spoke to the media this afternoon, in response to…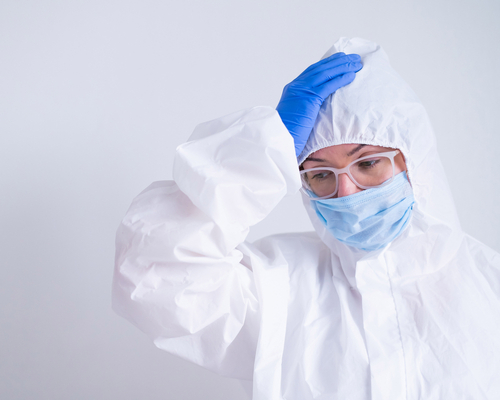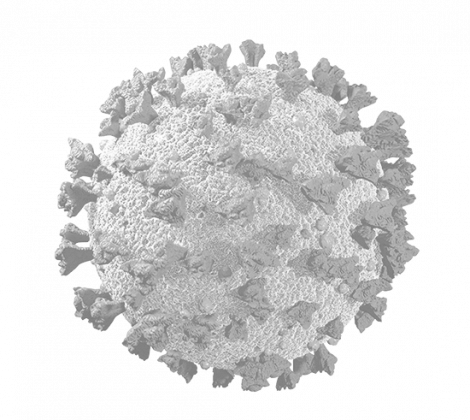 COVID-19 – updates & resources
Find information about the pandemic response, AMA (WA) preparedness guides and practice management resources, plus more.
Promoting the health interests of the people of Western Australia.
The AMA (WA) is the largest independent professional organisation for medical practitioners and medical students in the State, representing doctors across the public and private sectors, ranging from residents and registrars through to specialists and general practitioners.
Why I joined AMA (WA) – Dr Nooshin Rasool
"I am a GP obstetrician who found myself in an unexpected and daunting situation involving hospital bureaucracy. The AMA (WA) have been a professional, readily contactable and invaluable source of support for me over the past 6 months. I am incredibly grateful for the advocacy for myself and my colleagues. I cannot recommend this organisation highly enough."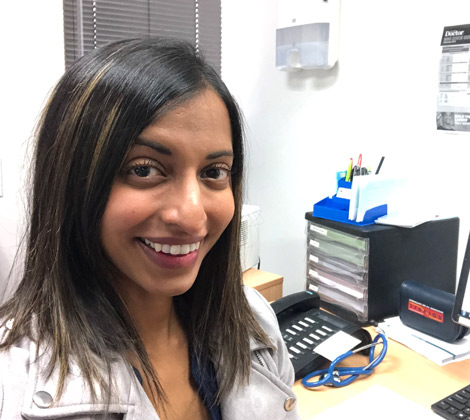 Why I joined AMA (WA) – Dr Michael Page
"I joined the AMA because it was the right thing to do. It provides strong leadership and public advocacy for the entire medical profession, with patients at the centre of its cause. No other organisation does this. Whatever our individual views, we are always stronger together, and better able to fulfil our ultimate aims for the good of the profession and the public that we serve."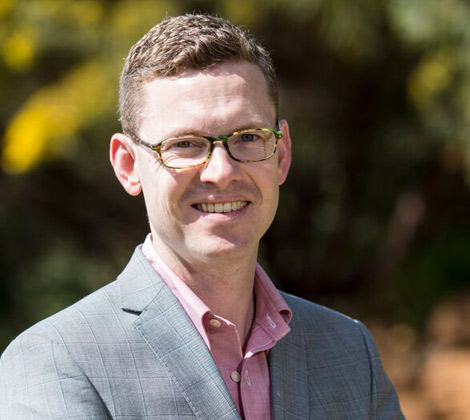 AMA (WA)
11 Aug at 7:00 am
The initial hearing for our claim to have GP fellowships recognised as specialists by WA Health has ocurred with the trial hearing set down for 16 and 27 October. Read more – #amawa #wahealth #wadoctors #industrialrelations @ACRRM @RACGP https://t.co/JAuczd5YiZ
AMA (WA)
10 Aug at 3:30 am
Get a $5,000 grant to attend an international conference of your choice. Expand your knowledge and networks. Exclusive to AMA (WA) members. #amawa #BEPerth #AspireAwards2022 #internationalconference @BizEventsPerth https://t.co/dd5rVnkEPm https://t.co/EGXnwzbBBB
AMA (WA)
9 Aug at 7:45 am
Mental health traffic light resource for Doctors in Training to access different avenues of help when needed. Download your copy – #amawa #doctorsintraining #mentalhealth https://t.co/ZqyKVJrAtJ https://t.co/dqDAQb98c8
AMA (WA)
6 Aug at 2:00 am
Dr Parthasarathy Ramesh tells why he joined the AMA (WA) Council, why he chose to specialise in Geriatrics, and how he balances his professional and personal life. Read more – #amawa #geriatrician #worklifebalance https://t.co/mken9merjZ https://t.co/EEBXS05CXc
AMA (WA)
29 Jul at 5:45 am
Thanks to our @MedCon_WA keynote speakers for their inspiring, informative and engaging presentations. 👏Dr @DanielNour1, Dr Anne Tonkin, Prof @Rglangham, Dr Vijay Roach, @amapresident Dr Omar Khorshid, Hon Amber-Jade Sanderson, @philbritten, @mikecrossland #amawa #medcon22 https://t.co/WFobTfIGL7
AMA (WA)
28 Jul at 4:59 am
.@AMA_WAPresident Dr Mark Duncan-Smith heads to the AMA's National Conference, where the medical profession will gather, take stock and shape a new future for our health system made necessary by the global #pandemic - https://t.co/luHiCOakOP #amawa #medicalconference @ama_media https://t.co/pkDTYd6jxx
AMA (WA)
26 Jul at 4:11 am
Thank you to our Diamond and Platinum Sponsors for their support of @MedCon_WA. WA doctors, learning together. @HIF_Australia @MDANational @cfepsurveys @WAHealth @sjog_healthcare @ramsayhealth @AuDigitalHealth WA Health Service Providers, AGPAL & Western Diagnostic Pathology. https://t.co/02Z7AWIBfm
AMA (WA)
25 Jul at 4:00 am
The AMA (WA) Foundation Aspire Award will support one exceptional AMA (WA) member with a $5,000 grant to attend an international conference of their choice thanks to @BizEventsPerth. Applications close 28 August. #amawa #BEPerth #AspireAwards2022 https://t.co/KmzF8oFm1Q
AMA (WA)
23 Jul at 1:30 pm
Congratulations to the 2022 AMA (WA) Award winners, recognised for their significant and outstanding contribution to the WA medical industry. 🏆President's Award – Ms Vicki O'Donnell OAM 🏆Hippocrates Award – Dr Scott Blackwell 🏆Junior Doctor of the Year – Dr Ashwita Siri Vanga https://t.co/CcKkuyb80C
AMA (WA)
23 Jul at 3:57 am
Missed the session on CPD changes, and considerations for selecting your CPD home? Head over to the AMA (WA) booth at @MedCon_WA for a chat and more info. @Ahpra @ama_media @CPMC_Aust #amawa #medcon22 #cpd #continualprofessionaldevelopment #wadoctors https://t.co/DdL657cgLr https://t.co/NNTki0AGhB
AMA (WA)
23 Jul at 1:39 am
Bali bombing survivor @philbritten shares his lessons in resilience, overcoming adversity to achieve great success – a great start to Day 2 @MedCon_WA! https://t.co/D5xjj1tONc #amawa #medcon22 #resilience #leadership #wadoctors https://t.co/KForcaNBAK
AMA (WA)
22 Jul at 9:17 am
Thanks to WA Health Minister Amber-Jade Sanderson for wrapping up Day 1 of @MedCon_WA, taking us through how the @WAGovernment can collaborate with the medical sector to ensure the future of the workforce. #amawa @MarkMcGowanMP @CHO_WAHealth @WAHealth https://t.co/D5xjj1cdoC https://t.co/t2ZJVon0MZ
AMA (WA)
22 Jul at 6:14 am
#selfcare #wellness and #stressmanagement for life as a doctor @MedCon_WA. Presented by Dr Helen Wilcox, @DHAS_WA; Dr Samir Heble, Graylands Hospital; Dr Justin Harrison, Psychologist; and Ms Morag Smith, @avantmutual - https://t.co/D5xjj1tONc Thanks to @TheRACP, @RANZCP, RACMA https://t.co/YZMMM31KSM
AMA (WA)
22 Jul at 5:19 am
Pandemic Life in General Practice and Beyond at @MedCon_WA covering the evolving nature of general practice with COVID and telehealth reshaping practice mgt. Thank you to our expert speakers Dr Mary Wyatt and Dr Todd Cameron. #amawa #medicalconference https://t.co/nEd56n9z0R https://t.co/HRbgUnNb4M
AMA (WA)
22 Jul at 4:04 am
Day 1 of @MedCon_WA is up and running. Pictured: sessions with one of Australia's most sought-after inspirational speakers @mikecrossland and Mental Health and Emerging Therapies presented by @HIF_Australia. You can register in person today or tomorrow. https://t.co/D5xjj1tONc https://t.co/XWg9lCpAXU
AMA (WA)
22 Jul at 2:59 am
Supporting student doctors with MedVault education. This year the only MedVault exam revision course is happening at @MedCon_WA. Follow our socials for future MedVault opportunities. #amawa #medcon22 #medvault #medicalexams #studentdoctors #wadoctors https://t.co/D5xjj1tONc https://t.co/iawsMfcXUA
AMA (WA)
21 Jul at 1:00 am
The Future is Now: @healthdirectAU CEO Bettina McMahon will present at Medcon on how #covid19 has accelerated the adoption of #digitalhealth and what's to come as the medical industry shifts into a rapid adoption of new technologies. https://t.co/nEd56n9z0R https://t.co/L5MRTJ0IkH
AMA (WA)
19 Jul at 7:00 am
Join @PHA_Healthcare CEO Dr Rachel David at @MedCon_WA to hear how the #privatehealth industry is reforming whilst ensuring the needs of patients and clinicians who deliver the care remain at the forefront. #amawa #medcon22 #medicalconference https://t.co/nEd56n9z0R https://t.co/JtAWlL3blJ
AMA (WA)
18 Jul at 4:00 am
The @BizEventsPerth Aspire Awards open today! AMA (WA) members can apply for the AMA (WA) Foundation Aspire Award – a $5,000 grant to attend an international conference of your choice. #amawa #BEPerth #AspireAwards2022 #internationalconference https://t.co/KmzF8oFm1Q
AMA (WA)
15 Jul at 4:00 am
WA Workforce and Health System: presented by Health Minister Amber-Jade Sanderson at this year's @MedCon_WA. See the full list of speakers and register today. #amawa #medcon22 #medicalconference #australiamedicalconference https://t.co/nEd56nr9Sp
AMA (WA)
14 Jul at 10:50 am
@AMA_WAPresident Dr Mark Duncan-Smith has called on the @MarkMcGowanMP Government to reintroduce a #maskmandate for some indoor spaces should #COVID19 hospitalisations rise above 350, before there's a whole tertiary hospital worth of cases. https://t.co/eEAsHCilPy https://t.co/z6Dwfke7Fe
AMA (WA)
13 Jul at 1:00 am
Last chance tickets for MEDBALL22! Bookings close this Friday. Don't miss out – last year's event was a sell-out. AMA (WA) Award winners announced on the night. #amawa #medcon22 #medicalconference @MedCon_WA #australiamedicalconference https://t.co/TtJ76G7R9i
AMA (WA)
12 Jul at 4:58 am
Medical students – need exam revision? MedVault is a two-day revision course to help you pass your exams. This year the only sessions MedVault is running are at @MedCon_WA #amawa #medcon22 #medicalstudent @uwanews @CurtinUni @notredameaus https://t.co/YJk0VMc5Xp
AMA (WA)
11 Jul at 5:00 am
The AMA (WA) Foundation Aspire Award will provide one AMA (WA) member with $5,000 to attend an international conference of their choice thanks to @BizEventsPerth Applications open next week! #amawa #BEPerth #AspireAwards2022 #internationalconference https://t.co/HGZXFBPrjN
AMA (WA)
10 Jul at 4:00 am
Ground-breaking research into Parkinson's disease by @QIMRBerghofer needs Australian residents with Parkinson's disease to participate in its study. #amawa #medicalresearch #parkinsonsdisease #parkinsons @shakeitupaust @MichaelJFoxOrg https://t.co/0mExo3VIFL
AMA (WA)
9 Jul at 6:00 am
Passionate about shifting the dial from a sickness-focused system to a wellness-focused system, hear from @stevejhambleton at this year's @MedCon_WA #amawa #medcon22 #medicalconference #australiamedicalconference #drstevehambleton https://t.co/D5xjj1tONc https://t.co/MnpdlnMeVc
AMA (WA)
8 Jul at 3:00 am
Only one week to go until bookings close for MEDBALL22. Black-tie, three-course dining and entertainment. Last year's event was sold out! Don't miss out. Book at the link below - #amawa #medcon22 #medicalconference @MedCon_WA #australiamedicalconference https://t.co/TtJ76G7R9i
AMA (WA)
7 Jul at 8:08 am
WA Doctors Together: different specialties, different backgrounds. Learning together. @MedCon_WA – See you there! #amawa #medcon22 #medicalconference #australiamedicalconference https://t.co/D5xjj1tONc
AMA (WA)
6 Jul at 12:00 am
Last chance! Secure your exhibitor booth and/or sponsorship for the national @MedCon_WA conference held at @CrownPerth from 22 - 23 July. Contact Nichola.Nugent@amawa.com.au #amawa #medcon22 #sponsorship #exhibitor #medicalconference https://t.co/T2rZeKRySa https://t.co/aNW5teBWpI
AMA (WA)
4 Jul at 11:26 pm
Better conditions for WA's public hospital doctors: leave portability, permanency and wages increase. Read the media release in full – #amawa #wahealth #wadoctors #doctorsintraining @amawadit @WAGovernment @WAHealth https://t.co/mY9UZACgbH https://t.co/OilTjTk6gj
AMA (WA)
2 Jul at 7:00 am
Don't miss out on tickets to MEDBALL22. Last year's event was a sell-out. Ticket sales close 15 July. #amawa #medcon22 #medicalconference #australiamedicalconference @MedCon_WA https://t.co/TtJ76G7R9i
AMA (WA)
30 Jun at 6:00 am
Do you have a CPD home? Standards for continuing professional development (CPD) are changing. From January 2023, medical professionals will need a CPD home and Professional Development Plan. #amawa #doctorsintraining #continualprofessionaldevelopment https://t.co/uo4TRtAYTn
AMA (WA)
29 Jun at 2:00 am
Exhibitor booths and sponsorship opportunities are still available for the national @MedCon22 conference held at @CrownPerth from 22 - 23 July. Contact Nichola.Nugent@amawa.com.au #amawa #medcon22 #sponsorship #exhibitor #medicalconference https://t.co/T2rZeKRySa https://t.co/xie95Cytrf
AMA (WA)
27 Jun at 12:00 am
Register early, pay less – final days for early bird pricing for @MedCon_WA ends 30 June. Don't miss the opportunity to be a part of WA's biggest collaborative medical conference. #amawa #medcon22 #medicalconference #australiamedicalconference https://t.co/D5xjj1tONc
AMA (WA)
25 Jun at 6:00 am
E-ssential reading: A recent landmark study into e-cigarettes has discovered there's strong evidence they can increase the risk of significant harm to your health. #amawa #ecigarette #health @Cancer Council Western Australia @Telethon Kids Institute https://t.co/3HB8JSVUPk
AMA (WA)
25 Jun at 1:00 am
Exhibitor booths and sponsorship opportunities are still available for the national @MedCon_WA conference held at @CrownPerth from 22 - 23 July. Contact Nichola.Nugent@amawa.com.au #amawa #medcon22 #sponsorship #exhibitor #medicalconference https://t.co/T2rZeKRySa https://t.co/0MyXTsw4lH
AMA (WA)
24 Jun at 3:00 am
Tickets are now on sale for MEDBALL22 – the premier formal health social event of the year held at Crown Perth on Saturday 23 July. AMA (WA) Award winners announced on the night. #amawa #medcon22 #medicalconference #australiamedicalconference @MedCon_WA https://t.co/TtJ76G7R9i
AMA (WA)
23 Jun at 6:00 am
It all ads up: It's time to protect kids from junk food advertising. The AMA (WA) has joined the call for the WA Government to restrict ads on State Government owned property. @Cancer Council Western Australia @HealthyWA @Dr Brad Pettitt MLC #amawa https://t.co/aiVdQiIItf https://t.co/IZh9vRvo0X