Key Benefits
Free access to AMA Fees List (valued at $499).
Expert advice & support on practice staff contracts and management.
Lobbying for change and developing health policy by providing a voice to State and Federal Governments.
Workshops, webinars, forums and training. Record your professional development with a free CPD Tracker.
Special member rates for MEDCON22.
Receive the MJA (valued at $499), InSight, Medicus & Med e-link publications plus a host of other tools and templates.
Exclusive access to a range of networking, sporting, charity and formal events.
Free Police Medical ID card for use during emergencies.
Great savings on goods and services from 100+ travel, automotive, health, fitness and entertainment retailers.
Your AMA (WA) membership fee is tax deductible.
Plus, other great benefits including:
Discounted private health insurance
Up to $2,000 cashback on home loans*
5% discount on life, home and car insurance*
Free financial health check and wealth report
$100 vouchers on select insurance policies
Discounts on AMA Training for practice staff
Free CPR training
5% discount at AMA Medical Products.
*T&Cs apply.
Why you should join us!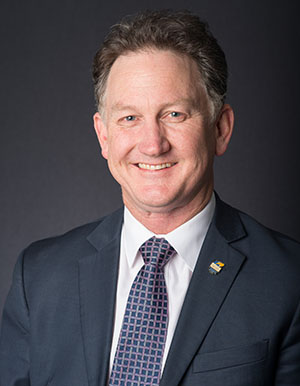 AMA (WA) member since 1994
Dr Michael Gannon
Chair, AMA (WA) Private Specialist Practice Group
"In establishing its first ever Private Specialist Practice Committee, the AMA (WA) has recognised the change in the landscape of private practice and the move away from cottage industry and individual practice. Now, private specialists are just as likely to work in partnerships, for state-owned enterprises or for listed companies. It has never been more important to protect our interests and to optimise the care of our patients as both private hospital operators and health insurers increasingly flex their muscles."
2022 Private Practice Specialists
membership package
$154 per month (+GST)
Part-time prices also available.
AMA (WA) working for Private Practice Specialists
Ensuring the continuation of elective surgery in private hospitals when public hospital elective surgery was ceased by the State Government.
Working with the Federal Government to make telehealth permanent.
Advocating against managed care by lobbying the ACCC to abandon draft authorisation to allow Honeysuckle Health and nib to form a buying group to collectively negotiate and manage contracts with healthcare providers on behalf of private health insurers and other healthcare players.
Providing ongoing advocacy, after succeeding in getting AHPRA to release a framework to support the identification and management of vexatious notifications, including a Senate Committee submission.
Providing personalised assistance with practice and staff management issues, including performance management, industrial awards and contracts of employment.
Releasing the AMA Private Health Insurance Report Card and the AMA Prescription for Private Health Insurance.
Ensuring genuine clinical input for the Medicare Benefits Schedule (MBS) Review, to protect doctors and patients.
Releasing a COVID Emergence Plan providing a detailed assessment of transitioning out of strict border restrictions, while protecting vulnerable cohorts through a stepped approach.
Support and Representation
Private practitioners in WA face a number of unique challenges including rising healthcare costs, increasingly complex care, and funders of private specialist care seeking to drive down costs.
Private Specialist Practice is an essential component of our health system. The AMA (WA) aims to support private practice specialists through:
representation on the AMA (WA)'s peak policy-making body;
the provision of industrial advice and representation, where appropriate;
seminars and training opportunities for private specialists and their staff;
practice management advice and employment advice for doctors who employ staff; and
Federal and WA advocacy and political representation.