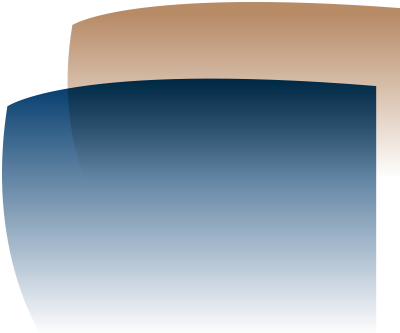 "Patients who have previously received cardiac diagnostic services by a general practitioner, nuclear medicine specialist, or pathologist are either no longer funded to receive those services, will face higher out-of-pocket costs, or will only access those services in limited circumstances," AMA President, Dr Omar Khorshid, said today.
"Coronary heart disease is the leading cause of burden of disease in Australia, and is higher in regional and remote areas than in major cities.
"Cardiovascular disease deaths are the greatest contributor to the mortality gap between Aboriginal and Torres Strait Islander Australians and other Australians.
"It makes no sense to make patients pay more, or have to be referred to a non-GP specialist, to have a basic heart test."
Minister Hunt has indicated that some of the changes will be reviewed next year, but the Presidents said that will be too late.
"Several of the changes will significantly reduce patients' access to prompt and appropriate cardiac diagnostic services," the letter warns.
"These changes have occurred through a fundamentally flawed review, consultation, and implementation process.
"Insufficient regard was had for the range of other medical providers who are vital in providing comprehensive cardiac diagnostic services to patients.
"This includes general practitioners who are trained and experienced to provide the services that have now been restricted. They have a key role in being at the centre of a patient's care, and enabling timely access to care.
"Nuclear medicine specialists and pathologists, including those within admitted hospital settings, are now also restricted from providing care that is accepted as clinical best practice and that supports and complements the services of cardiologists.
"We understand that you intend reviewing some of the cardiac diagnostic changes in six months' time. In our view, this review will be too late.
"During this time, patient access to care will be compromised, and some patients will also face higher costs.
"Care that could easily be provided in a primary care setting will now need to be referred, and this will inevitably result in increased costs to the MBS.
"We know that access to non-GP specialist services in some rural and metropolitan areas is limited, and that the viability of some diagnostic imaging practices in these areas is also under threat."
The signatories include the AMA, the Royal Australian College of General Practitioners (RACGP), the Australasian Association of Nuclear Medicine Specialists (AANMS), the Australian College of Rural and Remote Medicine (ACRRM), Australian Pathology, the Australian and New Zealand Society of Nuclear Medicine (ANZSNM), and the Australian Diagnostic Imaging Association (ADIA).
Background
On 1 August, the MBS replaced 18 cardiac test items with 29 new items that changed which doctors can request tests, which tests they can provide, and for which patients.
Since 1 August, patients attending their GP for an ECG will only be paid a Medicare rebate of $19 instead of the previous rebate of $32.25.
Almost all patients with suspected coronary artery disease must be referred for stress echo tests first, not a myocardial perfusion scan (MPS).
Stress echo tests may not provide the comprehensive information necessary for some groups of patients.
For medium-to-high risk patients, there will be a substantial increase in the volume of subsequent unnecessary and expensive tests, such as invasive coronary angiograms, to obtain the information that could have been acquired non-invasively using MPS.
Angiograms cost the health system an average of $1,500. Out-of-pockets for patients for the actual procedure are low – about $10 – however, they usually need to be admitted to hospital, so could be up for an excess payment to their insurer.
Nationally, in 2016-2017, 64 per cent of cardiac stress tests and imaging were requested by GPs, 26 per cent by cardiologists, and 10 per cent by other health professionals.