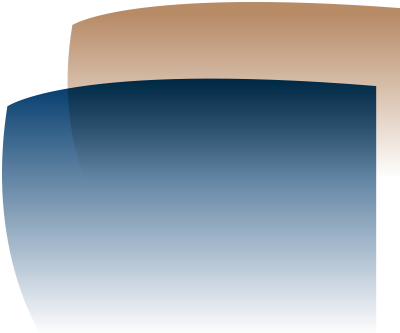 "These seven outstanding doctors have excelled not just in their medical specialties, but in their roles as advocates for the profession," Dr Bartone said.
"They have made real contributions at the State and Federal level to improve working conditions for doctors, to improve safety for patients, to train the next generations of medical practitioners, and to make the Australian health system work more effectively for patients and communities.
"I commend them for their service."
Dr Omar Khorshid
Dr Omar Khorshid is the current President of AMA WA, and is one of the youngest Presidents in the Association's history.
For almost two decades, Dr Khorshid has been a prominent AMA voice, both within Western Australia and nationally.
As State President, Dr Khorshid has focussed strongly on advocacy for better clinician engagement in public hospitals. He has also forcefully advocated on a range of key public health issues, including obesity, vaccination, and alcohol and drug abuse.
In particular, Dr Khorshid has played a major role in driving the public debate over end-of-life care and proposed legislation relating to euthanasia and palliative care, determined to ensure the AMA had its view strongly known.
Demonstrating tireless energy, Dr Khorshid advocated and drove the AMA WA Symposium on End-of-Life-Care, one of the most successful and pivotal events held by AMA WA in recent years and has made appearing before Parliamentary Committees and Inquiries a key part of the AMA's contribution to public debate.
On a national basis, Dr Khorshid has had impacts in areas such as medical training, corporate governance, constitutional change and specialist representation.
He has consistently taken a robust stand on behalf of the medical profession and public health as a whole. He has strongly argued that health in Australia is something worth paying for, to reflect our standing as a first-world economy and a caring community.
The AMA is privileged to have Dr Omar Khorshid as a long-standing member, who has made an exceptional contribution to medicine both in WA and on the national stage.
Professor Mark Khangure AM
Professor Mark Khangure has served the AMA, medicine, and public health for more than four decades in a range of leadership positions.
He has done this while making significant contributions to medical education, government policy, and other professional bodies and developing an international reputation as a neuroradiologist.
Prof Khangure graduated from the Newcastle Upon Tyne University Medical School in the UK in 1971 and undertook training as a junior doctor at the Royal Victoria Infirmary, the teaching hospital of Newcastle University.
Prof Khangure joined the British Medical Association in 1970 and, after moving to Western Australia in 1976, continued his membership as a member of the AMA WA.
For more than 40 years, he has been an active and valued member who has contributed to medicine, public health, research, and the AMA in a wide range of roles.
In 2017, Prof Khangure was recognised with an Order of Australia (AM) for his contribution to Medicine in the field of Neuroradiology, to education and to the Medical Associations.
Prof Khangure's leadership was best demonstrated in 2006 when he demonstrated his willingness to make a stand and resigned as Head of Royal Perth Hospital's Radiology Department over poor clinical leadership.
AMA WA is both proud and privileged to have Prof Khangure as a long-standing member, who has made an exceptional contribution to medicine and the AMA, both in WA and on the Federal stage.