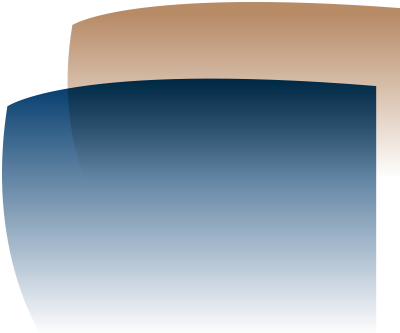 AMA (WA) President Dr Andrew Miller said investment in COVID-19 and women's health infrastructure could, and should, have been a major proportion of the State's spend.
"Instead, amidst a global pandemic, health infrastructure over four years attracted the second lowest proportion of infrastructure spending – at 1.031 billion – representing 4 per cent of the overall pie," he said.
"Compare that to the whopping $11.6 billion, or 43 per cent of spending, given over to road and rail.
"Roads can take you places, but you can't get anywhere without your health."
State Treasurer Ben Wyatt outlined how COVID-19 had brought the momentum of the WA economy to an abrupt halt, with the domestic economy contracting by 6 per cent in the June quarter, the largest quarterly decline on record.
"The impact of COVID-19 shows the devastation that can be caused by an adverse health outcome, and that to fix the economy, you have to invest in healthcare," Dr Miller said.
"The only way to counter the risk of COVID-19 devastation is through significant additional expenditure on health. Yet this is far from a COVID-smart budget."
The AMA (WA) President said the WA public health system was showing enormous strain even with no COVID-19 in the system, as became evident with the all-time record ambulance ramping just last month.
"Ambulances were sitting at the front of public hospitals for more than 3,000 hours in September filled with very sick emergency patients, despite having a virtually non-existent flu season," Dr Miller said.
"Clearly, our bed capacity is being filled at critical levels.
"The problem is not new and now was the time to address it with a major boost to infrastructure and workforce in our public hospital system.
"We acknowledge the $19 million for redevelopment of the emergency department at Sir Charles Gairdner Hospital but that's a drop in the ocean compared to the spending required. It's a band-aid on a gunshot wound."
King Edward Memorial, the women and newborn flagship hospital, is well overdue for relocation to the QEII campus but astoundingly, no money is included in the Budget for this crucial initiative.
"The women and babies of Western Australia deserve the best possible care in a modern setting and we owe it to them to get this right," Dr Miller said.
The AMA (WA) President said additional funding towards community mental health services was overdue but welcome. However, this does not fix the acute needs of patients that require a hospital bed. There is no plan for the replacement of Graylands.
Overall, Dr Miller felt the Government had an opportunity to capitalise on the situation it found itself in due to the border closures championed by the AMA (WA) during COVID-19, but had chosen a different path.
"We're in this situation because of a health crisis, which we have held at bay in WA only because of the medical advice, which they resisted at the outset," he said.
"We can only move out of COVID-19 with a renewed focus on the provision of health services but unfortunately, this Budget has chosen to ignore this.
"You show what you care about with your spending – this Government has reduced health spending in the midst of a pandemic, with the system already in crisis. They do not care about making health a long-term priority, which is profoundly disappointing," Dr Miller said.
Why the 2020-21 WA State Budget is a slap in the face of health workers? 
No concerted effort to address the chronic shortage of public hospital beds.
No concerted effort to address ambulance ramping, which was at a historic high in September.
No concerted effort to address the relocation and redevelopment of King Edward Memorial Hospital – WA women and their babies deserve a flagship maternity hospital.
No concerted effort to address medical workforce issues – the State Government has announced an elective surgery blitz. But there aren't enough doctors!
ENDS
Please contact AMA (WA) Media on 0407 986 308 or via email martin.turner@amawa.com.au for further information on this issue.