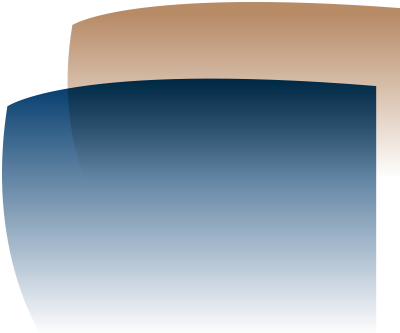 "It's like a scene from your worst nightmare on rewind day in, day out."
Dr Duncan-Smith said it was only necessary to look at Mr McGowan's own words in Opposition to recognise the weakness of the argument.
"In May 2013, ambulances spent more than 1,200 hours outside metropolitan hospitals and Mark McGowan called the situation out of control.1
"In Mr McGowan's own words: 'This is unbelievable to me where you could need an ambulance, you could go to the hospital, and then you could sit outside that hospital for hours on end unable to access that hospital. And it's getting worse each and every year.
"Well, Mr McGowan, ambulance ramping has increased by 1,200 hours in the last month.
"The record month of July with 5,293 hours has been superseded by the record 6,500 hours in August, an increase of 1,207 hours."
The AMA (WA) Action Agenda 2021, a 15-point plan to address the WA health crisis, includes some specific measures to 'Save WA's Emergency Departments From Collapse'.
The Agenda calls for the opening of all available hospital beds immediately and employing more doctors and nurses to safely staff them.
It also requests Health Minister Roger Cook, Mental Health Minister Stephen Dawson and Director-General Dr David Russell-Weisz attend an urgently convened AMA (WA) Emergency Care Summit in September, with other stakeholders invited including St John Ambulance, GP representatives and ED representatives from WA's tertiary hospitals.
Dr Duncan-Smith said those health leaders had already been invited to the Summit, but it was not designed to be a mere talkfest.
"We're seeking high-level solutions and decisions that must be well-informed, implementable and made quickly," he said. Ultimately this is not about seeking a conflict with this Government, but this dire situation has happened on their watch.
"With the State Budget set to be handed down next Thursday 9 September, we are calling for an increase in the operational (not including COVID or capital expenditure) health budget by 5-6 per cent to provide more resources for hospital beds and staffing. Less than this will see ongoing problems and less than 2 per cent will see no improvement at all in the dire situation.
"The AMA (WA) appreciates the Government has already made a series of announcements indicating they are intending to take health extremely seriously in this Budget, but unfortunately the running down of the system demands drastic action.
"These ramping numbers don't lie; the health system is on the verge of collapse without a significant intervention."
Yesterday, AMA Federal President Dr Omar Khorshid said he had written to the Prime Minister, state premiers and chief ministers telling them Australia's hospital system is not ready to cope with an easing of restrictions.
Dr Duncan-Smith said that with Dr Khorshid living and working in WA, the Federal President knew what he meant when he said: "Even pre-COVID, emergency departments were full, ambulances ramped, and waiting times for elective surgery too long."
"We have always supported the State Government in its border restrictions that have kept WA from experiencing the worst of the pandemic; indeed, we pushed hard for just such measures," Dr Duncan-Smith said. "But we know an outbreak could occur at any time and it is blindingly obvious how woefully underprepared we are for that scenario.
"For this State to transition to anything like 'living with COVID-19', the deficiencies in the health system require an urgent fix.
"The AMA (WA) has a plan to address that and a willingness to work with the Government to achieve it. "Let's get on with it."
___
END
Please contact AMA (WA) Media on 0407 986 308 or via email media@amawa.com.au for further information on this issue.
Reference