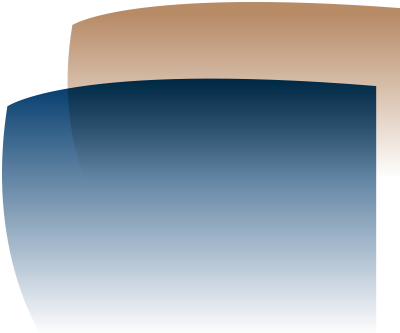 AMA (WA) President Dr Mark Duncan-Smith said the State Government had long run out of excuses for the near-catastrophic congestion that is choking our emergency departments and leading to ambulances endlessly waiting in hospital lines.
"Ramping for the first six months of 2021 is almost equal to WA's total ramping for 2016 and 2017 combined," he said.
In June, ambulances were ramped outside WA hospitals for a total of 5,293 hours, the first time ever in WA that ramping in a calendar month has exceeded 5,000 hours.
The new record smashes January 2021 ramping (4,153 hours) by 27 per cent.
"It's telling to recall what then opposition health spokesman Roger Cook had to say about the situation back in 2015," Dr Duncan-Smith said.
"What we are seeing is a crisis as month after month we have increases in our ambulance ramping right across metropolitan hospitals," Mr Cook said at the time.
"This situation is out of control and the Minister for Health is simply missing in action, unable to respond to the crisis."
In October 2016, Mr Cook asked then Health Minister John Day in Parliament about "disastrous ambulance ramping statistics for August and September, the two worst recorded months ever in WA, each with over 2,000 hours…"
"While still unacceptably high, 2,000 hours of ramping would now be considered the good old days by most," Dr Duncan-Smith said.
"To add insult to injury, we've had every imaginable excuse now that Mr Cook is actually in a position to address the situation.
"The Government can't just blame mental health attendances for increased ramping rates, for example, as the Premier and the Health Minister are wont to do.
"Since Mr McGowan has been Premier, mental health attendances have increased by less than 14 per cent, while ramping has increased by an eye-watering 375 per cent.
"Moreover, the need to expand and support community mental health services and create a functional mental health system in WA that doesn't see consumers forced to rely on our EDs has long been recognised by this Government."
Although there has been an increase in ED presentations, this has been at a steady and predictable level, the AMA (WA) President said.
"There has not been a massive increase in activity and presentations to the emergency department," Dr Mark Duncan-Smith said.
"Activity pre-COVID in 2018/2019 was growing steadily at about 4 per cent.
"This double-digit dipped in activity in the first half of 2020 due to the COVID-19 lockdown.
"There was then about a 15 per cent increase from that low in 2020 to 2021, back to the predicted activity line from 2018/2019.
"This current activity was predictable and should have been planned for." Dr Duncan-Smith said activity in public hospitals elsewhere had not rapidly increased.
"Although other states also have ramping problems, we are amongst the worst and we are the State with the $5 billion surplus," he said. "Health professionals are trying to work here with the lowest number of beds per capita of any state or territory in Australia.
"We have 2.28 beds per 1,000 head of population and would need 440 beds tomorrow to bring us up to the national average." As the percentage occupancy of a hospital increases, the percentage of elective surgery cases being cancelled increases.
"Optimal occupancy is 90 per cent or less, while we have been running close to 100 per cent and more than 100 per cent continuously for the last six to 12 months," Dr Duncan-Smith said.
Inevitably members of the WA community would pay the ultimate price for the combination of these various issues, the AMA (WA) President said.
"On some days more than 90 per cent of cases are not being seen in the national standard time," Dr Duncan- Smith said.
"An Australian study has shown that if a patient presents to an overcrowded ED, there is a 10 per cent increased risk of dying.
"Deaths on the ramp are occurring.
"While there is a parliamentary inquiry currently gathering submissions into the delivery of ambulance services in WA, the AMA (WA) believes the levels of ramping being experienced are not due to the service being provided by St John Ambulance; if anything, our ambulance workers are doing highly professional work in extraordinary circumstances.
"We need a cultural change from fiscal orientation with cost-cutting to a patient-centred orientation about quality and safety of healthcare delivery.
"We needed this several years ago, but through a lack of adequate long-term policy and planning, we have moved from this being a health crisis to the potential for this to be a public health catastrophe."
Full interview audio available on SoundCloud.
ENDS
Please contact AMA (WA) Media on 0407 986 308 or via email media@amawa.com.au for further information on this issue.