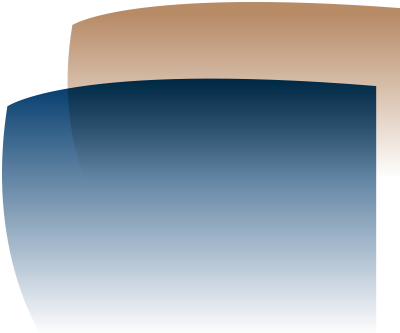 The report card shows that while from 2008-09 to 2013-14, State Government funding was up 2.97 per cent, from 2014-15 to 2019-20, spending went backwards by 0.96 per cent.
AMA (WA) President Dr Mark Duncan-Smith said that until recently, the health operational budget was still in serial decline.
"WA started the pandemic with the lowest number of public hospital beds and ICU beds per head of population in Australia," he said.
"Little if anything was done in 2020 and 2021 to increase capacity, while old beds that had previously been closed by WA Health are only now starting to be reopened."
Dr Duncan-Smith reflected on other metrics analysed in the report card.
The median wait time for elective surgery in 2020-21 in Western Australia was 46 days – 18 days longer than the best-performing state and an increase of 10 days compared to 2019-20.
"Given our capacity issues, it is no surprise that elective surgery is taking longer to be done," the AMA (WA) President said.
"Hospitals and EDs are in constant bed block, and it follows that the triage of category 3 emergency cases has dropped, and is a staggering 32 per cent behind the best-performing state.
"Complying with the four-hour rule is surprisingly at 71 per cent, which makes us the best-performing state, and reflects the efficiency of our ED staff once the patient is triaged."
Dr Duncan-Smith said any correction to the deficiencies in the health system would take a determined and consistent approach.
"It takes more than a single budget or two to correct years of neglect. Staffing needs to be rebuilt along with bed capacity.
"There is concern among doctors that post-COVID, the WA Government will go back to its old ways of starving WA Health of operational budget dollars, and not have a focus on quality and safety of patient care again.
"Meanwhile, ambulance ramping is endemic; March figures this year have already outstripped figures for the entire month of March 2021.
"It's a clear symptom of the public hospital system's inability to cope and it shows that a fully opened WA without the high, even world-leading vaccination rates we now enjoy, would simply collapse under the stress of significantly increased hospitalisations."
Federal AMA President Dr Omar Khorshid, releasing the 2022 Public Hospital Report Card in Perth today, said a 28-year slide in hospital beds relative to Australia's ageing population, and one in three people waiting more than the recommended 30 minutes for urgent ED care highlights the pressing need for a recovery plan for Australia's failing public hospital system.
The report card shows that since 2008 Australia has lost six public hospital beds for every 1,000 people aged over 65 years.
"Our public hospital capacity must be expanded to meet the demands of a population that is increasing in size, age and suffering from multiple chronic  health issues. This needs to be backed by greater investment in primary care, giving GPs the support they desperately need to keep people out of hospital," Dr Khorshid said.
"Australia urgently needs a recovery plan for its public hospital system. We need appropriate funding to clear the backlog of elective surgeries, and to build enough capacity to meet the growing needs of the community.
"We have the solution. Our 'Clear the hospital logjam' campaign calls for partnership funding for more beds and staff to meet future community demand, with no caps and a more equitable share of funding between states, territories and the Federal Government.
"We also need to end the blame game that often stifles innovation and to agree on a range of measures to support General Practice to deliver the type of care that will help keep people out of hospital and enjoy a better quality of life."
---
Please contact AMA (WA) Media on 0407 986 308 or via email media@amawa.com.au for further information on this issue.