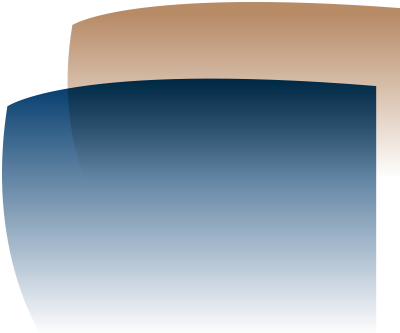 "The ask was made against a very bleak background. Ambulance ramping has increased by about 1,000 hours per month, per year to peak at more than 6,500 hours for the month of August 2021.
"This culminated with the State Government cancelling elective surgery (non-urgent Cat 2 and 3 multi-bed stay) in September.
"Western Australia also has the dubious record of the lowest number of beds per head of population at 2.24 beds of any state or territory in Australia.
"We welcome the increased capacity through these 270 new beds and funding for more than 180 extra doctors and 410 extra nurses."
The AMA today released the Public Hospital Report Card 2021, a national assessment of the performance of each state and territory's public hospital system.
AMA President Dr Omar Khorshid said the report card showed that even during the 2020 lockdowns, hospitals were still overwhelmed.
"What we had was a once-in-a-generation event – a dramatic reduction in hospitalisation from accidents, injuries and illness. But what it revealed was that, unless we do something dramatic to help our hospitals, this is as 'good as it gets' when it comes to hospital performance for Australians," Dr Khorshid said.
Dr Duncan-Smith said he had been upfront in his disappointment at the health spend in the 2021-22 WA Health Budget.
"At $10.37 billion, it represents a 1.4 per cent increase on 2020-21 and with CPI included, amounted to a 0.36 per cent cut in health funding," he said.
In actual dollar terms, the McGowan Government in the 2021-2022 budget forecast a $70 million dollar reduction in the operational budget over the next 2 years. The AMA (WA) through public advocacy had pointed out the absurdity of this reduction in the face of record ramping, record surgery waiting lists and cancellation of elective surgery despite no COVID.
"Moreover, the WA Health budget for 2022-23 represents a significant decrease of 3.72 per cent when CPI is included.
"The latest funding boost certainly improves the outlook for 2021-22."
Key findings for WA in the Public Hospital Report Card 2021 were:
The percentage of emergency department urgent patients seen within 30 minutes rose from 48 per cent to 52 per cent. While WA has improved on this measure, it is still well below the average for all states and territories of 67 per cent and the best state performance of 76 per cent.
 The percentage of ED visits completed in four hours remained steady at 75 per cent, which was better than the national average of 69 per cent
 WA improved on the median waiting time for elective surgery, which fell from 40 days to 36 days.
 The percentage of category 2 elective surgery patients admitted within the recommended time of 90 days fell from 84 per cent to 82.7 per cent, continuing a sharp period of decline in this measure since 2017-18.
"Our hospital staff have worked tirelessly to tackle COVID-19 head on. They have delivered care in the most trying of circumstances. But they do not have what they need to continue to care for Australians with non-COVID-19 conditions in a timely manner, and continue to tackle COVID-19 as well," Dr Khorshid said.
"But if we look closely at the data there are signs that hospitals, if given the capacity they need, can improve their performance. Of those urgent patients who did arrive at the ED, more were seen within 30 minutes than last year.
"Fewer admissions during the lockdown led to more free beds for those waiting for admission from the ED, therefore freeing up the ED to treat those still waiting outside. That tells us that performance will be improved if we give hospitals the beds, the staff and the resources to do it."
Dr Duncan-Smith said this had been borne out in WA with the cessation of elective surgery in September.
"While this is a drastic measure and a burden on those whose treatment is postponed, it meant the record ramping month of August with some 6,500 hours segued into September with 5,057 hours, before going back up to the second highest figures recorded in October, with 5,486 hours," he said.
"Pressure on the system inevitably results in pressure on doctors and nurses and the whole health system and worse outcomes for Western Australians.
"The McGowan Government blames an 'unprecedented' increase in demand for all these problems, but this is simply not true.
"Demand on the system has been slowly increasing by 3-4 per cent each year. In 2020, there was a double-digit reduction in activity due to COVID lockdowns in WA, followed by a double-digit increase in activity.
"It is this increase the McGowan Government chooses to cherry pick as the reason for our current woes.
"There was and is no tsunami of increased activity above what was the simply predictable and consistent level of a 3-4 per cent increase per year.
"The desperate need for the current boost in resourcing is simply the result of poor planning and a detrimental focus on cost-cutting in health by the McGowan Government. It is nevertheless a welcome change in policy from cost cutting to service delivery.
"In coming months, COVID-19 will again enter the health system here, as the Government's roadmap for a transition to easing border restrictions shows, so we need added preparedness for all eventualities.
"We can only hope the boost to spending and the added beds and staffing occurs in a timely manner, so our public health system is not completely swamped.
"In COVID, we are inviting a killer to come live with us, so we need to do it carefully and slowly so it can be monitored and managed," Dr Duncan-Smith said.
Information on the Public Hospital Report Card 2021 is available here.
ENDS
Please contact AMA (WA) Media via email media@amawa.com.au for further information on this issue.