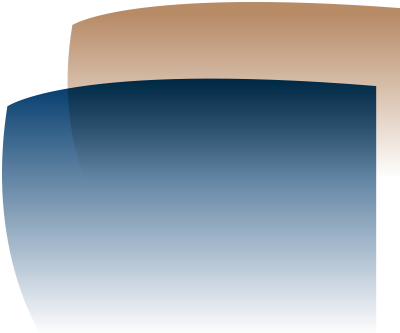 "Premier and Treasurer Mark McGowan has today delivered more of what Western Australians have experienced under this Government, which is a distressed and ailing health system lurching from crisis to crisis.
"On Tuesday there were no public health beds available across five Perth hospitals, while Fiona Stanley, Sir Charles Gairdner and Royal Perth hospitals were all on bypass, experiencing internal emergencies, or code yellows.
"Ambulance ramping reached an unfathomable and record-shattering 6,500 hours in August, but this month is already shaping up badly.
"The Government has cancelled some elective surgery for September, as it is traditionally the busiest month for our public hospitals. The lack of any beds this week, and major teaching hospitals on 'triple bypass' has occurred against a background of no COVID-19 cases in our community, and a complete lack of capacity to conduct healthcare business as usual in Western Australia.
"Yet figures already indicate September could rival the ramping for June, which is the second worst on record."
The recently released AMA (WA) Action Agenda 2021 called for an increase in the health budget by 5-6 per cent.
"With an increase in today's Budget of 1.38 per cent, unfortunately, our fears have been realised," Dr Duncan-Smith said.
"From our perspective, 1.38 per cent is a functional cut to the Budget, especially given CPI is rising at 1.8 per cent and expected demand is steadily growing at 3-4 per cent per year.
"While a series of pre-Budget announcements a month ago by the Government was at least a concession that the health system was in distress, we have been adamant that there needs to be a substantial and extraordinary commitment to funding just to start to get things back on track.
"Our Action Agenda was clear about the task confronting the McGowan Government:
"The only way out of the current crisis is to invest more money into the health system. This is not the time to hold back on spending – Western Australians are losing their lives.
"WA Health must change its financial fixation with cost-cutting to a patient-centred approach towards quality and safety of healthcare delivery.
"Not only does the current Budget not deliver the injection of funds needed to turn things around, the forward estimates suggest the operational budget will actually go backwards next year.
"How do we get ourselves out of this mess with the next financial year taking us in the wrong direction?
"On a positive note, it appears the number of beds will eventually increase to the levels suggested in the Action Agenda, with 332 new beds and the Government's infrastructure investment adding a further 314 hospital beds.
"This of course will take years, but at least there is a plan."
As the Action Agenda states: "Over recent years, hospital activity has increased as predicted, yet consistent underinvestment has led to WA having the lowest number of beds per capita of any state or territory in Australia."
Dr Duncan-Smith said the 646 beds promised aligned with the AMA (WA) call for 612 more public hospital beds to take us to the national average.
"Over time, increased bed capacity should start to have an effect on some of the catastrophic conditions being experienced in emergency departments and beyond.
"But it's unlikely to bring those numbers down right now and we absolutely need an immediate boost to our capacity."
The AMA (WA) President said Tuesday should have been a wake-up call to the Premier, with three code yellows at major hospitals.
"It was a triple bypass for our health system," he said.
"We've repeatedly asked the Government to perform the necessary operation.
"This Budget just doesn't cut it, with the McGowan Government abandoning the healthcare of our community by reducing the operational budget of the healthcare system over the next two years.
"Consider the strain this is placing the health system under: the scrambling to care for patients in various states of distress, the difficulties for doctors who only want to produce the best standard of care they can possibly provide.
"We can expect outcomes to get worse and more patients to be exposed to poorer standards of care simply due to system overload.
"The AMA (WA) will continue to work with the Government in a collaborative way to achieve the best for the people of Western Australia with what they have given us.
"Unfortunately, what they have given us is business as usual, which is an inability to deliver health business as usual."
To read the AMA (WA) Action Agenda 2021, click here. 
ENDS