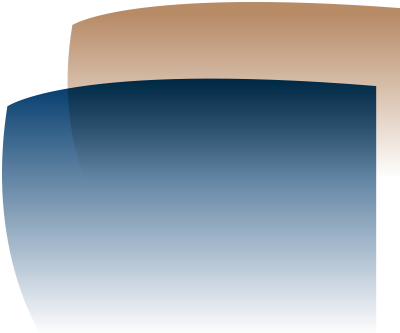 "It is now two weeks since the McGowan Government reduced restrictions and lifted the mask mandate, as expected and anticipated at that time. We're now seeing hospitalisations increase as a direct consequence of that decision.
Unfortunately, the hospital system is going to experience major stress and crisis for the next two weeks, including increased critical ramping, critical ambulance shortages, effective cancellation, if not official cancellation of elective surgery, increased furloughing of staff, and increased problems such as 'code yellow', 'bed state black' for ICUs, and EDs being full, as is the case for Fiona Stanley Hospital right now.
The McGowan Government, by not acting to reintroduce masks, has put us on a course for the next few weeks where we're going to get undesirable results. We're going to face critical problems, which are a direct result of that inability to act and reintroduce masks.
The McGowan Government has taken the medical system to a place it didn't need to go, and has made this worse by not being willing to reintroduce masks. Unfortunately, we will now have these problems for at least the next one to two weeks.
Fiona Stanley Hospital is currently 'code yellow', its ED is full, and its ICU is 'bed state black', which means there are no beds. That's not scaremongering; that's fact.
It's not as bad as it was expected at the beginning of the pandemic. But just because things are going better than anticipated doesn't mean you let it rip. The increase in hospitalisations has only just started, as you'd expect, being two weeks after the removal of restrictions. You get the increased number of new cases one week after removal of restrictions or masks, and you get the hospitalisations start to go up at two weeks. 
So, we're just seeing the beginning of this increased hospitalisation. I certainly hope we don't go where I think we're going to go. But we're just at the beginning of the week and we are going to see hospitalisations go up. Again, this is occurring in a system, which has very little reserve, as evidenced by August last year, when we had 6,500 hours of ramping despite having no COVID-19 in the community. The following month, in September, we had cancellation of elective surgery, again despite no COVID.
Also, we have significant furloughing of medical staff, as COVID rips through the community, and medical and healthcare professionals. So, from that point of view, we've got reduced capacity in the medical system as well.
Once we start to get a lot more COVID admissions to hospital, it's effectively going to take nearly one tertiary hospital out of the system. Now, the system in WA does not cope with just four tertiary hospitals. And if one of them is taken out with just COVID, well, then the system is really going to struggle.
I've called for people to voluntarily mask up for WA to try and at least get some sort of suppression of the numbers. But really, the mask mandate I think should have been reintroduced a week ago in a very conservative measure. I certainly still call for it to be done now. Remember that if we start to wear masks now, it's going to take a week before that will have any effect to reduce new cases, and it will take two weeks before it has any effect on reducing hospitalisations. So yes, I still call for the masks to return, and hopefully the numbers won't get too out of hand.
I can only go on figures that are rough estimates. Based on its modelling, the State Government has already said we're probably going to peak between 20,000–25,000 new cases a day. I would expect to see hospitalisations possibly pushing the 400 mark in a week or two, and that is going to effectively take one tertiary hospital out of the system with respect to business as usual.
Case numbers reflect the number of people out in the community getting COVID. Now, healthcare workers are out in the community living, so they're also going to have more chance of getting COVID. So, the higher the case numbers, the more chance that you're going to be reducing your healthcare staff, as they'll be getting COVID as well.
Hospitalisations are the canary in the coal mine, but unfortunately, the canary is looking very sick right now. It's clear that the Government isn't interested in reintroducing restrictions, so I'm calling for them to do a simple thing – to reintroduce masks. It's very low impact on the social activities of most Western Australians. It's well-tolerated and it's well-established at reducing transmission, in the order of about 20 per cent."