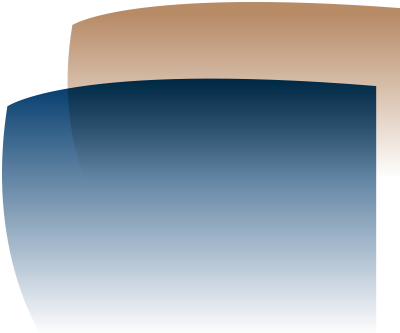 The following were Dr Duncan-Smith's opening remarks to the media:
"I, as many of you and many of our members were surprised at last night's announcement. I was expecting an announcement of low-level restrictions, which are consistent with dealing with our current Omicron outbreak.
This is an emotionally charged issue and the focus for any individual really depends on where they stand in their viewpoint.
From an AMA member point of view, many of our frontline members are relieved, including our GPs, that more time will be available to prepare. Many other members are bitterly disappointed and angry about the decision, with their focus being on the ability to reunite with their loved ones.
The AMA (WA) does not believe that an open-ended delay is good for any individuals or the psychological wellbeing of our society.
We call on the Government to set a date so that there can be a degree of certainty within this uncertainty, and so that people at least have a hope and a direction that they believe we're heading in.
If we stay closed for too long, it will also have psychological ramifications for society.
If we stay closed for too long, the peak in Omicron may coincide with our peak winter activity and occupancy of hospitals, which would not be a good way to handle this outbreak.
Now that the Government has decided to delay the opening, we call on them to give society some degree of certainty and to set a date as soon as possible.
So, the big question is, what do we do now? We call on the Government to recruit and get as many healthcare professionals into WA as possible.
There have been suggestions of processing problems with getting healthcare professionals into the State and we call on the Government to streamline those processes so that all healthcare professionals that want to get back to WA, get back to WA as soon as possible.
We call on the Government to develop robust clinical guidelines, policies, lines of communication, and contingency plans to ensure that our available medical resources are used to maximum effect and protect WA citizens as well as they possibly can.
We call on the Government to properly prepare schools for the COVID pandemic. We call on schools to have hybrid learning available as soon as practical after term one starts. This is important for people to have a choice. It's not a call to close schools, but it is so that people have a choice. The reality is that we will end up with schools having positive cases, which will require possible furloughing of classmates. That way, school activities and education can continue even in the middle of the pandemic.
We call on the Government to develop policies and strategies to drive vaccination. We have to maximise the number of children who are vaccinated, and we also have to maximise the number of people that are boosted.
A booster shot, whether you've had two Astra Zeneca or two MRNA vaccinations, will give you 98 per cent protection against severe disease.
It is not a question of if you will get Omicron; it's a question of when you get Omicron. Omicron is so contagious that we will all get it, like measles. Prior to vaccination in the 1960s, 95 per cent of the Earth's population had measles by the time they turned 18.
Rapid antigen tests (RATs) are an intrinsic part of opening up for our society and for our medical profession. We need a proper supply, an ability to access them for both the medical profession and the public.
We call on the Government to develop robust protocols for the use of RATs, which is something that we called for in November last year.
I call on the Government to develop accurate Omicron modelling, that should have occurred weeks ago. Decisions about the types of restrictions and where we go from here is contingent on having good and accurate Omicron modelling.
Now to the elephant in the room. We already have COVID Omicron in WA. We already have community spread.
In the other states, it all started with one case. WA already has that one case. Even as we speak, the number of Omicron cases in the community is doubling every three days.
I call on the Government to introduce modest restrictions as soon as possible in their stepped approach to dealing with the current Omicron outbreak."
---
Please contact AMA (WA) Media via email media@amawa.com.au for further information on this issue.