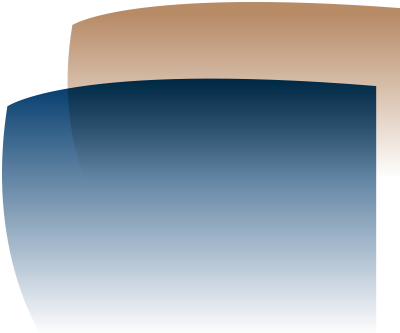 "Our doctors know what they are doing – if they order a test, it must be done. And it should be done through the usual widespread community channels that all doctors and patients have been accustomed to using for many years," Dr Miller said.
"We have nothing to be proud or confident about in our testing rates in WA."
The national tally of testing figures reported in the Australian Financial Review showed that 14,340 tests conducted in WA so far amounted to less than a quarter of the total number of tests done in New South Wales, well under half those in Queensland, and only slightly above half of those done in South Australia, which had a similar number of confirmed COVID-19 cases to WA.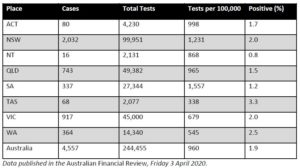 "We have advised consistently that more widespread testing is key to getting a clear picture of the community spread of COVID-19," Dr Miller said.
"Anyone who gets admitted to a healthcare facility should be tested whether they have symptoms of COVID-19 or not – we cannot afford to lose entire hospitals and masses of healthcare workers to quarantine because of asymptomatic spread. If it is possible in Canada, we can do it. We know that hospitals are centres for viral spread.
"Private pathology companies are equipped and ready, and should be drafted immediately into the fight to boost WA's testing capacity. PathWest does a great job but it is a relatively small operation compared with the firepower available.
"We need to test, test, test."
The AMA (WA) President warned against allowing bureaucracy to slow the building of vital defences, not just on testing, but also on the roll-out of personal protective equipment (PPE) for healthcare workers.
"We had some welcome news this week with a big increase in PPE secured by the WA Government with the help of Dr Andrew Forrest and his Minderoo Foundation," he said.
"But at the same time, we also heard of staff in some COVID clinics and other facilities not being issued with enough PPE, and worse still, not being allowed to wear quality PPE that they had gone to the trouble of sourcing themselves.
"Bureaucracy and a global health emergency do not mix, and we are extremely concerned about reported bullying over PPE."
Dr Miller acknowledged that the State Government had been busy battling the impacts of COVID-19 on multiple fronts and praised efforts to enforce a 'hard border' for the State and further restrictions on travel to help prevent the spread of COVID-19 to the regions.
He also welcomed the speedy passing of the Guardianship and Administration Amendment (Medical Research) Bill 2020 through both houses of State Parliament last night.
"The legislation will now allow current incapacitated patients to have access to COVID-19 treatments on trial across the world," Dr Miller said.
The legislation has also been referred to the WA Parliament's Standing Committee on Legislation to report in November 2020.
"I trust that members of Parliament will be able to see over the coming months how vital this legislation is, particularly in treating COVID-19 patients, and we take responsibility for ensuring they see the benefits of its current form," he said.
"Western Australians innovating together will help us save lives in the COVID-19 pandemic battle."
For media enquiries, contact Robert Reid – 0422 553 877