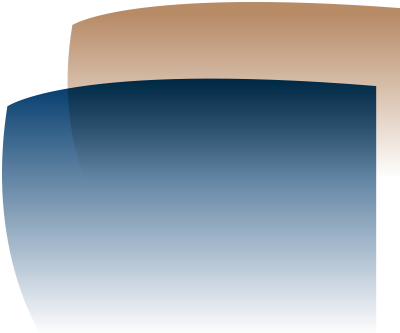 AMA (WA) President Dr Andrew Miller said WA's emergency departments had become overloaded, with ED doctors, nurses and paramedics performing heroics every day to manage a health system that is now permanently in crisis, having deteriorated incrementally over the past decade.
"The hospital is full, the emergency department runs over capacity, as we can't move patients anywhere," Dr Miller said.
"There is nowhere to see new emergencies; so many ambulances have to wait on the ramp. Those on the ramp wait for hours to see a doctor – we can't investigate, diagnose and treat in the carpark. Those at home wait for the ambulances to be freed up to come get them while paramedics monitor those getting sicker. And people die or suffer worse outcomes."
As a result, September 2020 marked the first time ever that ambulance ramping, a measure of delay in access to emergency hospital care, exceeded 3,000 hours, with October then exceeding that record figure and November worsening, more than 426 per cent higher than just five years ago, with almost 3,700 hours of ramping – which is time that people requiring emergency care spent waiting in ambulances on the road.
At the AMA (WA) meeting, the Director General for Health Dr David Russell-Weisz, health service and hospital executives presented to ED representatives from metropolitan hospitals. St John Ambulance (SJA) senior executives were also present at the meeting.
Dr Russell-Weisz gave an excellent presentation and fulsome information that pointed to discharge delays connected to patients dependent on the NDIS and the number of mental health patients in our EDs, as contributing to occupancy rates in excess of 100 per cent in metropolitan hospital EDs, due to bed block.
Dr Miller said frontline doctors at the meeting continued to point to the long-term lack of hospital capacity.
"A number of initiatives are in the pipeline but many will take years to be opened up to patients," he said.
"We don't doubt that the Department is trying – what we can see is that they are not succeeding.
"All the low-hanging fruit is long gone – we have had efficiency drive upon drive, program upon program, no doubt improving things to a degree, but we simply don't fund the health service we need to meet growing demand."
We are now about 440 beds short of the state systems that even our poorer interstate counterparts have (on a per capita basis), and they are struggling too, the AMA (WA) President said.
"All this with no significant COVID patient load. We don't have beds we could use opened up because of budget constraints. WA doesn't employ anywhere near the number of nurses that graduate here each year, while we don't have the nursing staff to open beds!
"Delays in access to emergency care place a dangerous level of pressure on our frontline health workforce, leading to mental exhaustion and moral trauma caused by managing patient numbers well in excess of current full-time equivalent capability in EDs.
"The McGowan Government is failing to provide safe workplaces for our healthcare workers, and that is something we must pursue."
Dr Miller said the doctors, nurses and paramedics trying to keep emergency care together would not be able to do it for much longer.
"We hear many are leaving or planning to change career due to burnout as they count down the clock each shift," he said.
Elderly Western Australians, having fallen, are having to wait prolonged periods for an ambulance to arrive. SJA tells us that sick babies can wait for hours before they will be seen by an ED physician.
The Children's Hospital is suffering bed block. This is unimaginable to the community who think we run a first-class health system – until they call triple 0 and find out about the wait time.
"WA's community – and the healthcare workers who protect it – deserve better," Dr Miller said.
"The AMA (WA) will continue to monitor the situation and work positively with the Department of Health and SJA to drive solutions to the ongoing crisis – we commend them for their willingness to engage on this as we all try to improve it."