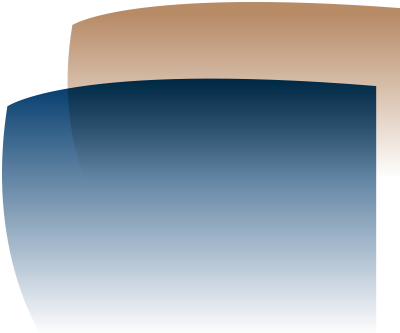 The Hippocrates Award, presented to Dr Scott Blackwell, and the Junior Doctor Award, presented to Dr Ashwita Siri Vanga, acknowledge clinical excellence and an overall dedication to the medical profession.
Ms Vicki O'Donnell OAM was the recipient of the President's Award. Usually presented to a non-clinician who has made an outstanding contribution to health, the AMA (WA) President's Award has also recognised doctors who have blazed a trail beyond clinical work, to promote and champion the health and wellbeing of all Western Australians.
Dr Blackwell was recognised for his life-long dedication to health in WA, specifically his role as a GP, as a Past President of the AMA (WA), and for his pivotal role in the development and implementation of Voluntary Assisted Dying (VAD) in WA.
He was a member of the Ministerial Expert Panel for VAD in 2019. Once the legislation passed through the WA Parliament, he was asked to chair the Implementation Leadership Team, which implemented VAD in WA on 1 July 2021. He is currently the Chair of the Voluntary Assisted Dying Board, which monitors VAD in WA.
Other positions held by Dr Blackwell have included President of Palliative Care WA and Palliative Care Australia, and Chair of the Medical Council and the Clinical Senate of WA.
Dr Vanga graduated from Lady Hardinge Medical College, New Delhi in December 2016 and after completing internship in January 2018, moved to Perth. She has always been passionate about voicing the concerns of her colleagues and was President of the Indian Medical Association – Students' Wing during her third year of undergraduate studies representing six medical schools, making her the first female president in the history of that organisation.
She is currently a Resident Medical Officer and has constantly worked in the best interests of International Medical Graduates (IMGs) employed at her workplace, as well as those navigating their path in WA. Her desire to contribute to IMG wellbeing has motivated her to work with the Doctors Health Advisory Service (DHASWA), where she is available to address the concerns of IMGs in WA's medical workforce as their Junior IMG representative.
Ms O'Donnell is a Nyikina Aboriginal woman from Derby. Vicki's working life began in WA State Health and then with Aboriginal Affairs. After acting in the role of CEO for the Derby Aboriginal Health Service (DAHS) for 12 years and the role of CEO for the Kimberley Aboriginal Medical Services (KAMS) in Broome for the past seven years, Vicki was instrumental in the establishment of both the DAHS dialysis unit and Kimberley Renal Services.
Vicki has been a Board Member of the Aboriginal Health Council of WA (AHCWA) for more than 16 years, and the Chairperson over a period of nine years; she is also the Chairperson of the WA Aboriginal Health Ethics Committee. Vicki is an advisor on numerous State and Federal Ministerial Committees involved in Aboriginal Health issues, including her appointment to the Western Australian Aboriginal Advisory Council, tasked with playing a key role in state priorities, including the development of an Aboriginal empowerment strategy, Closing the Gap, Aboriginal youth suicide and reduced incarceration of Aboriginal people in custody.
Comments attributed to AMA (WA) President Dr Mark Duncan-Smith:
"It is a pleasure to present awards to these three outstanding individuals. They represent distinctly different contributions to health, and a range of cultures and interests. Yet they are all characterised by a high work ethic, a passion for positive outcomes, and the strength of character to set about realising their goals."
"After the outstanding success of MEDCON22, an amazing celebration of the medical profession across all specialties, the recipients of these awards demonstrate the highest standards of advocacy and practice. They remind us of the constant need to focus on the health needs and optimum outcomes for all of those we come into contact with through the health journey."