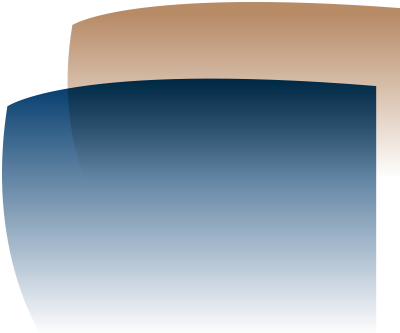 The AMA (WA) did not agree with the Premier when he went against the Chief Health Officer's (CHO) advice at the end of March and reduced restrictions from Tier 2 to Tier 1. At that time, we agreed with the CHO that restrictions should only be reduced one to two weeks after the peak of the pandemic. 
What we're seeing now is the direct effect of reducing restrictions when you're on the plateau phase of the pandemic. We all know that restrictions flatten the curve, and when you reduce restrictions, that curve takes off again. 
For the last two weeks, I've been calling on the McGowan Government to reintroduce masks and possibly restrictions when we hit 300-350 hospitalisations. I again do so. The expectation is that we'll hit that mark sometime this week. 
ICU is not the only KPI that needs to be addressed when we're looking at the health system. The health system is currently under strain, and that's evidenced by the ramping, the 'code yellows', nursing staff with 30 per cent absenteeism, reduced doctors on the wards, and reduced consultant staff. We have doctors and nurses doing double shifts and not taking meal breaks to keep the system safe. The system is under strain. 
It takes a week before public health measures will help to flatten the curve again. What we're seeing is the direct effect of the mask mandate being reduced and the final restrictions being lifted just over a week ago. This is a direct result of that decision. I again call on the State Government to reintroduce restrictions and at least, the mask mandate when we hit 300-350 hospitalisations. 
Voluntarily mask up for WA and keep your vaccinations up to date. It's the best way to protect you and society. 
If you don't control COVID-19, you don't control the economy. We've seen that internationally, and also interstate. We're now seeing that with businesses closing because they can't get staff, and even schools closing because of COVID outbreaks. 
We request the McGowan Government to focus on health, otherwise they may end up falling asleep at the wheel of an electric car. 
As new cases increase, about a week later, hospitalisations will increase, and about a week after that, your ICU admissions will increase. Any public health measure that is removed or reintroduced takes about a week before it has any effect. That's why we're now seeing these numbers on the upswing, especially the new patient numbers. The concern is that in a week or two, we're going to see significantly more hospitalisations, and significantly more ICU patients.
The number of ICU patients is far less than we expected, as are the hospitalisations, but ultimately, we have a system that had almost no capacity entering into this COVID pandemic.  
Back in August last year, we had record ramping at 6,500 hours and the following month, cancellation of elective surgery even when there was no COVID. We've entered this a a system with very little reserve.
We are currently seeing ramping numbers that we wouldn't normally see until August and September, which are typically the worst months for ramping. So yes, COVID has made a difference to what was already a system that wasn't coping.
That's why I'm asking the McGowan Government to protect the system. Once we bust the 300-350 patients in hospital mark, we're going to see problems with the ability of the system to stay safe. We're starting to see that with the St John Ambulance's call yesterday and we're going to see that more with the medical system if this is allowed to get out of hand. 
If the system gets overrun, then what we're going to see is poor outcomes, not just from COVID, but from car accidents, heart attacks, strokes, and any other medical presentation. The system needs to be protected. 
There is a differentiation between whether you've got a patient in hospital with COVID or because of COVID, but statistically, that is not the way that things have been measured in the past. I think it's a little bit of a rationalisation to suggest that this isn't as bad as it appears to be. But ultimately the proof is in the pudding. 
We have cancellation of elective surgery at the moment, because there are no ICU beds. Before the pandemic, we had ICU 'bed state black' pretty much most of the time. Now that we've got an extra load on the ICU, it's making things even worse. 
This is a system that was effectively on its knees before the pandemic outbreak actually occurred. It's a system with very little reserve that is being very heavily strained at the moment."