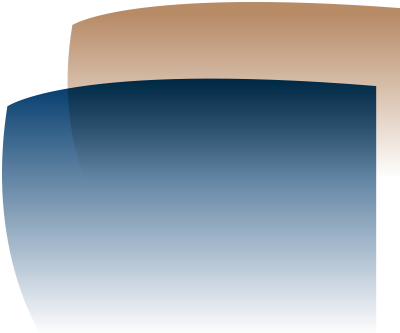 It is estimated that approximately 30 per cent of hospital attendance in Australia is related to alcohol or other drug use, and the impact of methamphetamine ('ice') on our WA emergency departments has been well documented.
These individuals have complex medical and mental health needs and require multidisciplinary input from a variety of clinicians. Addiction Medicine specialists (AMSs) and addiction psychiatrists (APs) are an essential part of the mix. However, there are no AMS or AP-led drug and alcohol units in any WA hospital. Such units are found in hospitals in other Australian capital cities.
Our own Parliamentary Inquiry in 2019 highlighted the need for AMSs and APs, and the government's recognition and indication to act has been welcomed by the WA Branch of the Australasian Chapter of Addiction Medicine.
There are currently 7.3 FTE AMSs employed by the WA Government, all of whom work in the metro area for Next Step Drug and Alcohol Services. This represents 0.3 AMS per 100,000 population. Four of the current AMSs are over 60 years of age, and there is currently one registrar in training. At current rates of expected retirement and completion of training, the WA AMS workforce will decline in the next five years.
WA is facing a number of difficult and contentious issues regarding the use of drugs and the impact drug use has on society. Do we pursue 'pill testing' at music festivals? Should a minimum unit price for alcohol be introduced in WA? How will we respond to prescription drug monitoring in our State? What can we do to reduce opioid-related overdose deaths in WA (at a rate of 5.12 per 100,000 in 2017 versus the national rate of 3.64)? How can we best intervene in the methamphetamine-driven crisis on our streets and in our EDs? How can we best manage and help link those people presenting to our hospitals with appropriate community services?
We need addiction specialists in these conversations and in our hospitals for leadership, workforce development, and governance.
A success story to learn from
A highly successful partnership between Joondalup Health Campus' (JHC) Joondalup Community Mental Health Service (JCMHS) and the North Metro Community Alcohol and Drug Service (Next Step Drug and Alcohol Services and Cyrenian House) was formally acknowledged at an AOD Awards Ceremony held during the 2018 Western Australian Alcohol and Other Drug Conference.
The Joondalup Drug and Alcohol Clinical Inreach Service began in 2016 and exemplifies the benefits of an addiction medicine specialist working in an AOD consultation liaison team with a highly skilled clinical nurse specialist. The service provides a Monday to Friday service for patients throughout the hospital and the JCMHS. The Inreach team consists of a full time clinical nurse specialist and an addiction medicine consultant from Next Step one day per week. The service provides consultancy regarding clinical management of AOD issues in the ED, on the wards, and within the Community Mental Health Service together with on-referral to appropriate community AOD treatment services.
The AOD team provides specific advice regarding complex withdrawal management, and input into hospital AOD management policies, procedures and documentation. Formal and informal teaching occurs on a regular basis.
The service has proven valuable to JHC clinicians, and plans on increasing the Addiction Consultant role towards 0.5 FTE have begun.
Resources:
Next Step Drug and Alcohol Services – https://www.mhc.wa.gov.au/about-us/our-services/next-step-drug-and-alcohol-services/ 
Joondalup Drug and Alcohol Clinical Inreach Service – https://www.mhc.wa.gov.au/about-us/our-services/next-step-drug-and-alcohol-services/community-metro-alcohol-and-drug-services/north-metro-cads/