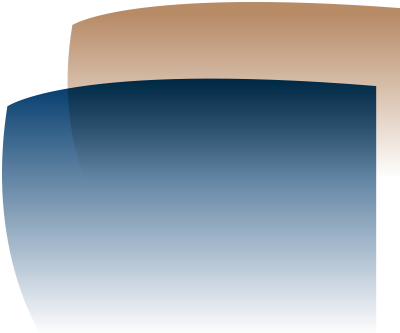 Positives
1. Increased understanding of transmissible diseases
With the exception of those who started injecting disinfectant or refused to wear masks, health literacy has improved significantly since COVID-19 became part of our everyday lexicon. We are much better at washing our hands, covering coughs and sneezes, and procuring the latest health advice. A lot more people now understand how diseases are transmitted and that antibiotics won't work for viral infections. Public health awareness may very well be at an all-time high. If we can preserve this improved literacy and maintain our good habits, we can hope to see much fewer cases of all transmissible diseases – now and into the future.
2. Rising interest in smoking cessation
Early in the pandemic, we began seeing evidence indicating that smokers were at greater risk of more severe COVID-19 outcomes. Some smokers took this information and ramped up their efforts to quit. Up to four times as many Australians were trying to quit smoking during the first few months of the pandemic. Some governments also took the opportunity to ramp up tobacco control. There have been bans on cigarette sales (South Africa, India) and measures taken to reduce smoking in public (Spain). Phasing out tobacco will not happen overnight, but so far, COVID-19 has had a positive impact in this area.
3. Improved air quality
Abrupt COVID-19 lockdowns led to an unprecedented reduction in traffic volumes and a significant drop in nitrogen dioxide concentrations. NASA satellites documented significant reductions in air pollution – 20-30 per cent in many cases – in major cities around the world. Nitrogen dioxide has a range of adverse health effects on the respiratory system. Although the changes didn't last very long in Australia, it gave us an opportunity to consider the degree to which our behaviours impact air quality. Furthermore, we now know that radical and ambitious policies can be very effective in delivering positive environmental and health outcomes.
4. A (temporary) solution for poverty
In March, the Australian Government effectively doubled payments to the unemployed, single parents and students – introducing a new unconditional COVID-19 supplement to existing allowances. Thousands of people who had been living below the poverty line (including many Aboriginal and Torres Strait Islander people), were immediately elevated above it thanks to the doubling of Centrelink payments. It was the most substantial increase in aggregate Indigenous incomes since Indigenous people won rights to equal wages and the full range of social security payments between 1969 and 1977. The crisis reminded us once again that the social and economic determinants of health can be addressed… if we're willing to invest in them.
5. Influenza vax rates up / deaths down
The COVID-19 pandemic has had a spectacular influence on influenza vaccine coverage. More than 1.05 million Western Australians have had a flu shot in 2020 (up from 861,247 in 2019). Data from the Australian Department of Health revealed just 36 influenza-associated deaths were registered across the country to October, compared to 943 in the same period in 2019. There has also been a huge drop in flu cases from more than 300,000 last year to a mere 21,215 so far in 2020. The World Health Organization (WHO) has observed similar trends, with less influenza globally, despite continued or increased levels of testing due to the pandemic.
Negatives
1. More than a million deaths
COVID-19 has caused death and disease. People around the world have watched loved ones get sick and die. At the latest count, there have been more than 60.3 million cases and 1.4 million global deaths. In some countries, the virus is out of control and case numbers will continue on a steep upward trajectory.
2. Increased demand for mental health support
One of the direst consequences of the pandemic in our country has been the increase in mental illness. Australians have been seriously impacted by fear, anxiety, depression, confusion and panic. In June, Lifeline reported a 25 per cent increase in calls from Australians in distress. The COVID-19 pandemic has been described as the "perfect storm" for increased suicide risk. Australia is desperate for a renewed and expanded focus on the mental health of our population – this will need significant investment and collaborative arrangements between public, private, community and acute services.
3. Domestic Violence
For many people, especially women, the threat of violence in their own home has been much greater than the threat of COVID-19. Even before the pandemic started, one in every six women had experienced physical or sexual violence from her current or ex-partner, and one woman was killed by her current or ex-partner every nine days. Since the COVID-19 lockdown conditions were imposed, several domestic abuse charities have reported a surge in calls to helplines. Google reported a 75 per cent increase in internet searches relating to support for domestic violence. The cost of this increase is being paid by women – our mothers, sisters and daughters.
---
References available upon request.