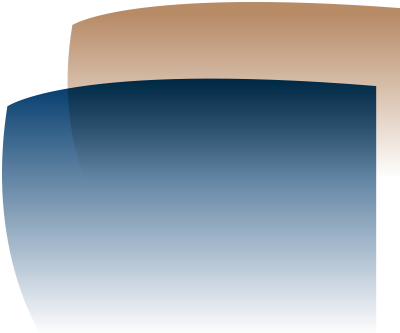 Over the past few years, we have been on a clinical fact-finding journey into this particular aspect of domestic violence. Working pro bono in our own time, our efforts have culminated in the passing of the Family Violence Legislation Reform Bill 2019 by the WA Parliament on 26 June 2020. The journey was long, hard fought and worth every bit of effort.
In 2016, Dr Debbie Smith co-authored a world-first study into the prevalence of NFS in the context of sexual assault. Prior to this, there was no NFS data in Australia. The research revealed that non-fatal strangulation was reported in 23 per cent of sexual assaults by a current or ex-partner.1 Females aged 30 to 39 years had the highest NFS prevalence; 34 per cent were strangled during sexual assault by a current or ex-partner.1
During an on-call shift on Christmas night in 2017, Dr Kate Ferguson attended a patient presenting with grievous injuries inflicted after sexual and physical intimate partner violence and NFS, including finger-pad bruising over her neck, bite-marks over her neck and body, and petechiae over her face and eyes. The patient had a hoarse voice, had difficulty speaking and reported loss of consciousness during the strangulation episode.
Shaped by our clinical experience and motivated to learn more, we attended a two-day strangulation prevention training course in Canberra – quickly realising the significant work required to achieve better holistic patient outcomes in WA.
Our recent learning prompted changes in practices at SARC including introduction of NFS screening in all sexual assaults at the point of SARC triage, use of comprehensive standardised strangulation forensic documentation charts, provision of patient information (such as communication about safety risks), and review of NFS forensic and medical management and referral guidelines.
We then reached out to colleagues to learn more about common experience on the ground. One tertiary-hospital ED head of department kindly conducted a patient review spanning the previous two years. The results revealed an average of two patients per year presenting with NFS.
This didn't sound right. Our concern was that NFS was not being disclosed and remained largely undetected.
Strangulation may result in a range of serious injuries that can cause death or permanent disability. Australian statistics show that in 2017 to 2018, strangulation/suffocation was the cause of death in 6 per cent of all homicides and 9 per cent of domestic homicides.2 Serious injuries are not common and many people, in both fatal and non-fatal episodes of strangulation, will have minor or no injuries. However, the physical and psychological effects may not be immediately apparent, sometimes taking days to weeks to be evident.
In the context of intimate partner violence, NFS occurs as part of an ongoing pattern of coercive, controlling behaviour. NFS has been described as "an exceptionally effective way to gain and maintain control as perpetrators literally hold victims' lives in their hands."3
US studies have shown NFS by an intimate partner to be a predictive risk factor for future severe violence and homicide.4
In Australia, death reviews have identified that domestic violence homicides are often preceded by an incident of NFS. Coroner's findings in Australian domestic violence homicide cases have highlighted the need to recognise NFS as a red flag for further severe violence and homicide.
In WA, there is no provision for forensic medical examinations for victims of domestic violence, unless a sexual assault has also occurred. Therefore, we were acutely aware that working at SARC, we were only seeing the tip of the iceberg of NFS cases in domestic violence.
Working in Clinical Forensic Medicine encompasses the medical, forensic and legal aspects of patient care. While independence and impartiality are fundamental to our responsibility to the courts, our interaction with vulnerable patient groups at times requires a public health or healthcare advocacy role. We recognised that work was needed in this vulnerable population.
In 2017, driven by the lack of forensic medicine services for victims of domestic violence, we began working pro bono, as unofficial volunteers on our days off, to increase awareness about the prevalence and risks associated with NFS. We provided teaching on NFS to government and non-government agencies including the Sex Assault, Homicide, Family and Domestic Violence Units of the WA Police, emergency departments, Family Court and District Court magistrates, family lawyers, social workers and refuge workers.
This prompted the Women's Council for Domestic and Family Violence to collect qualitative data on NFS across approximately 20 metropolitan and rural refuges. In 2018, unpublished data showed that 524 women and six children reported having experienced NFS at some time in their life. Eleven of the women were pregnant at the time. The youngest child strangled was an eight-month-old infant.5
When we began working on NFS in 2016, there was no specific reference to strangulation in the Criminal Code. NFS was only a mechanism for other offences against the person, such as Assault Occasioning Bodily Harm. Intention to cause injury is notoriously difficult to prove to the criminal standard. Common assault charges do not reflect the seriousness of strangulation. In our opinion the laws were not fit for purpose for NFS.
The key aims of a specific NFS offence are to increase victim safety, prevent domestic homicide and more effectively hold perpetrators to account for serious offending. Additionally, identification of an NFS offence on the criminal record of an individual may assist and inform safety risk assessments in any future protection, bail or parole orders.
In 2016 Queensland became the first state in Australia to introduce an NFS offence specific to the setting of domestic violence. NSW, ACT and South Australia have also introduced specific NFS legislation, and Victoria has made a  commitment to do so. Analysis by the Queensland Sentencing Advisory Council found that over 2016 to 2018 there were 482 charges for the offence of strangulation, of which 404 cases were sentenced. Almost half of all strangulation cases were associated with the breach of a current domestic violence order.6
In 2018 and 2019 we extended our efforts to teaching our colleagues within health, justice and NGOs, thereby raising awareness about NFS in intimate partner violence. We spoke with many specialists in the field including lawyers, magistrates, emergency physicians, neurologists, trauma specialists and interventional radiologists.
The Women's Council for Domestic and Family Violence wrote to the WA Attorney General seeking a review of the legal responses to NFS. NFS was included for consideration in the updated Radiology Blunt Cerebrovascular Injury (BCVI) guideline. A referral pathway for assessment of acquired brain injury in patients experiencing significant NFS was developed. We spoke with the Ombudsman's office about domestic violence death reviews and met with government agencies about drafts of possible legislation.
Perhaps one of the most challenging moments for us was in the planning of a two-day conference on NFS at UWA. After eight months planning, the original funding support from an NGO from Queensland pulled out and the conference was nearly cancelled and relocated to New Zealand due to lack of interest. Tears were shed – it was always going to be a tall order in a state with no NFS legislation. The Women's Council for Domestic and Family Violence and Stopping Family Violence agreed to take on the financial risk and saved the day. The event was a huge success and included international speakers and more than 120 delegates from WA and interstate across Health, WACHS, WA Police, Justice, DPP, Legal Aid, Department of Communities and NGOs. It was opened by Hon. Simone McGurk, the Minister for Prevention of Family and Domestic Violence on 1 April 2019.
On 27 November 2019, a discrete NFS offence was introduced in the Legislative Assembly as part of the Family Violence Legislation Reform Bill 2019. In the early hours of the morning on 26 June 2020, it was passed through the Legislative Council. The new NFS offence comes into effect in October 2020 and carries a maximum penalty of seven years' imprisonment. It is anticipated that with support for its implementation, the new Act will lead to significant improvements in victim safety.
We would like to extend our sincere gratitude to all of our collaborators and friends across all the multiple agencies, and especially Kedy Kristal from the Women's Council, without whom we would not have been able to achieve what we have.
 References available upon request.
Potential Pitfalls: Lack of Service Provision to Victims of Domestic Violence.
In 2016, the Victorian Royal Commission into Family Violence identified access to forensic medical examinations in family violence matters as a top priority.1
Forensic medical examinations by forensic medical practitioners are available for victims of family violence in NSW, Victoria, ACT, Qld and South Australia.
Forensic services in WA have been set up with an artificial separation between sexual and physical violence and victims of domestic violence fall through the gaps.
In WA, there is no provision for the forensic medical examination of victims of family violence aged over 16 years, unless a sexual assault is alleged.
Approximately only 15 per cent of SARC presentations are related to domestic violence. By contrast, information from WA police indicates that in 2016-17 police responded to approximately 54,000 incidents of family and domestic violence.2
There are key system gaps in WA, with lack of both access to forensic medical examinations and expert opinions to the courts for victims of family violence.
Proving domestic violence offences to the criminal standard is problematic without reliable expert evidence of symptoms and injuries, particularly given the challenges posed by often lengthy delays between complaint and trial. References available upon request.