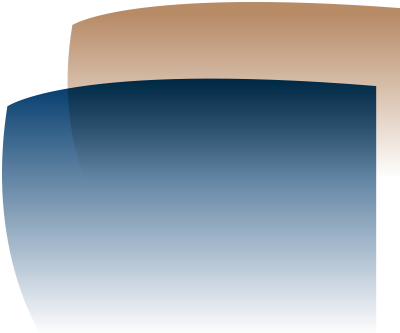 According to the same report, just 50 per cent of female sexual assault victims sought support after the incident, with the most common source being a friend or family member. In almost nine in 10 incidents, the police were not contacted. Further, more than one in five women sustained physical injuries, the most common being bruises. And of those, just 33 per cent consulted a health professional.1
Remember the last time you saw a patient who had experienced a sexual assault? Did you immediately know who to refer them to or did Google come to your rescue? And as the patient looked at you expectantly for some guidance, did the appropriate questions come to mind? Importantly, was your response best practice?
Western Australia's Sexual Assault Resource Centre (SARC) is one of the oldest of its kind in the world. Yet not many local clinicians (and even fewer non-clinicians) know of this extraordinary facility and the extent of services it provides.
Dr Maire Kelly, SARC's head of department, agrees this is an issue.
"It is very common for patients to walk in and say they never knew we existed," she says.
"Yet here we are – a free, confidential, WA-Health funded service."
Dr Kelly adds it is also common for doctors who do not have specialised knowledge and training to make certain assumptions – albeit well-intentioned – about sexual assault cases. She refers to an incident where a consultant emergency department physician chose not to take specimens for forensic toxicology testing from an alleged sexual assault patient, as the recommended six-hour timeframe for collection had lapsed.
"Toxicology should not have been ruled out, however, as it depends on the nature of drugs consumed," Dr Kelly says.
"Some benzodiazepines' metabolic by-products can still be found in urine for up to two weeks."
It is this breadth of specialist knowledge, paired with a keen understanding of the wider psycho-social impacts, that underpin the services provided by WA's only clinical forensic medicine service for victims of sexual assault and abuse.
IN THE BEGINNING…
The SARC story begins in October 1975, amidst a time of feminist disquiet. Dr Derek Pocock, a state forensic pathologist, received a phone call one afternoon from a detective asking if he would consider examining a sexual assault patient.
Dr Pocock politely declined, given he worked in the mortuary; the slab and medical instruments there were hardly appropriate for the type of examination required. Instead he recommended his wife, Dr Carol Dellar, who worked in Family Planning.
Dr Dellar had never examined a sexual assault patient before but was, in her own words "an obsessional woman doctor" who "realised that I probably would examine one during the course of my medical career. So, in my own handbook I had written a list of what to do."
The examination went well, so much so that the police sought Dr Dellar's services again the very next day. There was no looking back.
Just three months later – following hurried meetings, focused advocacy and extensive consultations with a range of groups – the Sexual Assault Referral Centre was established at Sir Charles Gairdner Hospital.
Over time, the name changed only slightly, to better reflect the more hands-on nature of the work provided by the team. More significantly, the service relocated to Subiaco and it gradually evolved into a highly-professional specialist unit with impressive function and capability.
GROWING INTO ITS OWN…
According to Dr Kelly, two dedicated clinicians spearheaded SARC's metamorphosis.
"Dr Cathy Lincoln (the doctor in charge around 20 years ago) and later, Dr Maureen Phillips saw the great value of SARC doctors doing a Master of Clinical Forensic Medicine, and actively encouraged this," Dr Kelly says.
This served to augment the patient-focused service that SARC had always offered with scientific and evidence-based muscle, something which worked wonderfully in its favour.
"It led us to obtain the fellowship of the Faculty of Clinical Forensic Medicine (of the Royal College of Pathologists of Australasia)," Dr Kelly says.
"And having that post-graduate qualification has not only helped improve how we manage our patients, it has added immense value to the service we deliver to our key stakeholders such as the police, the Office of the Director of Public Prosecutions (ODPP) and the Department of Justice."
You won't find any argument from WA's first female Director of Public Prosecutions, Amanda Forrester SC.
"There are few, if any, others in WA who have SARC's expertise in the field and are available to provide such expert evidence in the courts," Ms Forrester says.
She commends the SARC doctors for the extremely valuable assistance they provide in the continuous improvement of forensic evidence collection and the education of various participants in the criminal justice system about current medical developments and knowledge.
"Recently, that has included the provision of expert evidence and educational support in relation to the newly-created criminal offence, prohibiting strangulation and suffocation, which will enable
prosecutors and defence lawyers to more properly conduct cases and assist the judiciary presiding over them," Ms Forrester says. More on this later.
Detective Senior Sergeant Simon Parke, the Officer in Charge of the Sex Assault Squad at WA's Sex Crime Division also speaks of the outstanding working relationship the squad shares with SARC.
"They are a group of committed professionals who have developed unique and specialist skills over many years, imparting their expertise to other stakeholders in assisting victims," DSS Parke says.
"Overall, they do amazing work, under difficult circumstances. When I first became aware of SARC 30 years ago, their focus on victims was very strong. They have never lost sight of this."
THE HERE AND NOW…
Today SARC sees 300-360 sexual assault cases every year with 60 per cent of patients between the ages of 16-26 years. A consult – always undertaken by a doctor-counsellor team – takes anywhere between one-and-a-half hours to seven hours.
Ten-12 female clinicians (six of whom are fellows of the Faculty of Clinical Forensic Medicine) form the backbone of SARC's medical and forensic service. With all working parttime, these dedicated doctors make up the equivalent of three full-time (FTE) positions. That's three FTE providing a 24/7 service, 365 days of the year.
There is a heavy on-call component, however, with most of the doctors undertaking more on-call work per week than regular duty hours.
SARC offers a wide spectrum of services – medical examinations, clinical forensic examinations, documentation of injuries, STI swabs, and blood and urine testing for toxicology – all backed by a remarkable therapy arm.
At SARC, 37 counsellors (making up 14.8 FTE) cover the whole of metropolitan Perth, including outreaches such as Gosnells, Fremantle, Rockingham, Midland and Lakeside Joondalup. Counselling is provided to people who have been sexually assaulted or sexually abused at some time in the past, with no restrictions placed on how long ago the assault or abuse took place.
One of SARC's KPIs for the medical team is to see a patient within 24 hours of contact, but the actual consult depends upon a range of factors such as when the patient reaches out for help, if they are in the right frame of mind, or intoxicated.
Informed consent overrides everything else. And SARC enforces this exactingly, with Dr Kelly stressing the voluntary nature of the service.
"While it would be ideal to get a forensic specimen from a patient as soon as possible, if they have been through a traumatic experience and don't want anyone touching them, we respect that," she explains.
"A sexual assault patient has had something done to their body without their consent, something very intimate and very personal. So, it is crucial that everything we do returns their sense of control and autonomy."
ASSISTING THE COURSE OF JUSTICE
While the service's ethos is driven by patient care, SARC doctors have broadened their scope of practice to provide expert opinion within the criminal justice system. The overall aim being to educate participants, including juries, about the realities of sexual assault.
Contrary to popular perceptions gained from film and television, most victims of sexual assault do not sustain injuries to the overall body or to the genitals.
"We talk about fight and flight," Dr Kelly says.
"The other primary reaction is to freeze during a sexual assault, which is the most self-protective response you could have. People who fight back tend to have the worst injuries.
"Yet people who freeze during an assault often blame themselves – for not doing anything, for not screaming."
According to Dr Kelly, members of the jury could question this aspect of the assault and that's where SARC doctors can provide expert opinion, underpinned by evidence, to explain the normality of the reaction.
"We know from studies, that 82 per cent of people who have alleged sexual assault have no injuries on their body whatsoever, or just sustain minor injuries," Dr Kelly says.2
GAINING GROUND IN RESEARCH
In 2017, the SARC team, in conjunction with the Curtin University School of Population Health, published one of the largest studies to date worldwide on injuries following sexual assault.3
Quoted extensively in the justice system within Australia and worldwide, the paper discussed the rate of genital injuries after known alleged genital penetration. Specifically, genital injury was detected in 24 per cent of women reporting completed vaginal penetration; and anal injury was detected in 27 per cent of women reporting completed anal penetration.2
Furthermore, the study took a swipe at the commonly-held notion that people who had never had sex before would incur some injury to their genitals, especially if it was non-consensual sex. The SARC study revealed the prevalence of genital injury in women who had not been sexually active was 52 per cent, and of that only 30 per cent recorded injury to the hymen.2
Doctors at SARC recognise the enormous value of research and over the years have been involved in several ground-breaking studies. The publication of SARC research regarding the use of early evidence kits was just one of these.3
Currently SARC is involved in research around condom residue. Led by Céline Burnier, a Swiss-based PhD student, in association with WA forensic testing facility ChemCentre, the study considers the detection of condom residue.
Dr Kelly, who is co-authoring a paper with Ms Burnier on the topic, says recent ChemCentre feedback has been very encouraging.
"Working with Ms Burnier, ChemCentre has developed a database for the analysis of condom residue. Ms Burnier also spoke of this at a SARC professional development meeting. Since then SARC has submitted 16 specimens for analysis, with four having tested positive and three awaiting testing."
More recently, SARC doctors Debbie Smith and Kate Ferguson played a pivotal role in the change in legislation around nonfatal strangulation. The new criminal offence for suffocation and strangulation, which comes into effect next month, will see tough new penalties for strangulation.
TRAINING
Alongside SARC's growing catalogue of pioneering research stands its education and training capabilities. The centre runs a number of successful training programs, with over 3,000 people from a diverse range of backgrounds having undertaken either medical or general training through the service.
One of its standout courses, a three-day forensic training program for regional and rural nurses/midwives has been in operation since 2011, and even received a WA Health award.
Kimberley-based Andrea Rieusset, an emergency nurse practitioner, attended the program in March this year and found it practical, stimulating and professional.
"I have also utilised the SARC clinical support line and found the team to be exceptionally approachable and guidance to be very clear and thoughtful," Ms Rieusset says.
"The SARC team have always made themselves available to support me when required."
It is not just nurses or nurse practitioners who are able to benefit from SARC training. Emergency medicine consultants such as Dr Clare Trythall are also realising the value of SARC.
Based in Bunbury Regional Hospital, Dr Trythall attended the forensic training course, and "felt empowered to provide initial medical and forensic care to patients who have been victims of sexual assault".
"No matter how experienced a clinician may be, sexual cases can be incredibly confronting and complex – the 24/7 support that the SARC team provides has been indispensable to our staff but also to our patients, allowing them to receive appropriate care without having to travel immediately after these traumatic events," Dr Trythall says.
It is now WACHS policy for doctors in the regions to contact SARC if they have a patient who alleges sexual assault.
From its hasty, humble genesis, through the many changes and challenges it has embraced along the way, SARC remains wholly committed to that original remit – the provision of confidential, compassionate and appropriate care for the emotional, physical and social needs of victims of sexual assault.
This is SARC's guiding philosophy and Dr Maire Kelly captures it best when she says: "It's about incorporating the very principle of the practice of medicine – do no harm. We are the embodiment of this. For a small unit, we certainly punch above our weight."
References:
Family, domestic and sexual violence in Australia: continuing the national story. 2019. Australian Institute of Health and Welfare.
Renate R. Zilkens, Debbie A. Smith, Maire C. Kelly, S. Aqif Mukhtar, James B. Semmens, Maureen A. Phillips. Sexual assault and general body injuries: a detailed cross-sectional Australian study of 1163 women, Forensic Science International, August 2017
Zilkens RR, Smith DA, Phillips MA, Mukhtar SA, Semmens JB, Kelly MC. Genital and anal injuries: A cross-sectional Australian study of 1266 women alleging recent sexual assault, Forensic Science International 275 (2017): 195-202
Early evidence kits in sexual assault: an observational study of spermatozoa detection in urine and other forensic specimens. Forensic Sci Med Pathol. DOI 10.1007/s12024-014-9562-7