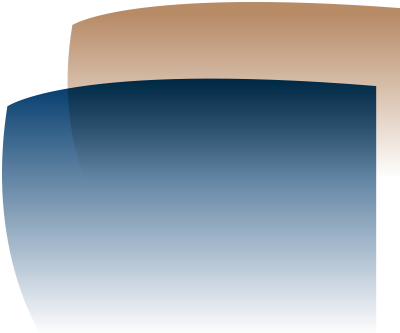 The AMA (WA)'s MEDCON21 conference, held in June this year, saw experts in the area of climate and health come together to present a session on 'Climate change, health and sustainability in WA – linking science to action'.
Doctors for the Environment Australia (DEA), the South Metropolitan Health Service (SMHS) and the Public Health Association of Australia (PHAA) gave delegates an in-depth look at what climate change would mean for us as health service providers (HSPs), clinicians and as a society.
The AMA (WA) was determined the MEDCON21 session be a launch pad for change, and planning was soon underway to continue the conversation.
Late last month, the AMA (WA) invited executives from all HSPs and medical colleges, as well as the Department of Health to come together and develop a Framework for Action. We were fortunate to have our invitation accepted by the WA Minister for Health Roger Cook, WA Health's Director-General Dr David Russell-Weisz, and State Chief Health Officer Dr Andy Robertson, all of whom contributed enthusiastically to the discussion, and whose presence was greatly valued. The exceptional Professor Christobel Saunders facilitated the two-hour meeting of minds.
Attendees at the AMA (WA) meeting were tasked with populating a Framework for Action developed by Dr Emma-Leigh Synnott, a physician working at Fiona Stanley Hospital. They were guided in this endeavour by Dr Synnott herself and Dr Archana Shrivathsa, a consultant anaesthetist at FSH, who also represented the Australian and New Zealand College of Anaesthetists (ANZCA) at the forum.
Leadership matters
At a leadership level, there is much to be done in the space of climate sustainability.
As the Health Minister pointed out at the meeting, our carbon footprint is substantial due to the nature of healthcare as a 24-7, 365-day a year service. The healthcare sector is responsible for around 7 per cent of Australia's total emissions and in fact, if healthcare were a country, it would be the fifth-largest emitter on Earth. So, what can we do?
Dr Peter Dewar, State Manager at the Royal Australian College of Physicians (RACP) said it was important to start by looking within.
"We realised that we had to get our own house in order first. We were using the equivalent of >200 flights per year to get our committee members and staff to meetings
So we introduced a once-a-year face-to-face meeting policy for college bodies, which has hugely reduced our footprint," Dr Dewar said.
Campus activities
Each HSP in WA must also acknowledge the role that it plays in this space, with SMHS leading the way with an innovative framework.
Chief executive Paul Forden told attendees at the AMA (WA) meeting it was important to evaluate the current state of affairs as a first step.
"This is now a standing item on our leadership meeting agendas. How much power have we used? How much water have we used?" Mr Forden said.
"We are constantly looking at ways to bring our usage down."
He also pointed out one of the easiest actions to implement – stop lining bins in office spaces with plastic bags.
"Most of what goes into office bins is paper, so it makes no difference to most people whether they have a plastic liner or not. We cut down our single-use plastic consumption overnight."
Sustainability built into clinical care
There are several ways sustainable practices can be integrated into health infrastructure and clinical care.
Dr Adam Crossley, an anaesthetist working at FSH, raised the environmental design of new buildings as a key area for intervention – especially relevant given planning for the new women and babies hospital has begun.
"The NHS has set an aim to achieve net zero carbon emissions by 2050. For new buildings, there is consideration given to the impacts of construction, use of renewable energy, and carbon off-setting, for example, through native plants on the grounds," Dr Crossley said.
"We should be doing the same in Australia."
According to Acting Executive Director of Operations at PathWest David Miotti, duplicating tests consumes unnecessary resources and "providing the carbon footprint of each test would help reduce inappropriate test requests".
"While the Choosing Wisely national campaign has helped raise awareness about unnecessary tests, the initiative is more focused on the safety and quality of healthcare. Improving the rate of usage of Computerised Provider Order Entry (CPOE) would certainly go a long way in reducing energy use," Dr Miotti said.
Dr Synnott agreed that technology could be used to a far greater degree to help ensure low-carbon, lean service delivery, including removing inefficiencies and duplications, without compromising clinical care.
"High-value, sustainable healthcare involves consideration of the environmental and social value and costs of what we do, in addition to individual patient outcomes," she said.
"Part of the reason health services have such a large carbon footprint is that every day, there are thousands of people coming and going from brick-and-mortar facilities.
"A lot of healthcare can now be delivered over telehealth, which would help reduce our emissions."
The shift to solar-powered energy is a common refrain in any discussion on climate change mitigation. But is it possible for WA's hospitals to make the change?
WA Chair of Doctors for the Environment Australia (DEA) Dr Richard Yin said it was not possible to provide sufficient energy from roof-top solar if a building was more than two storeys high.
"It's much better to buy clean energy sourced externally than make it yourself," he said.
"In other states, you have a choice and can choose to purchase electricity sourced through renewables. It may be possible to use roof-top solar or co-located PV cells to provide clean electricity to regional health facilities."
Single-use plastic is a concern for anyone who has ever stepped inside an operating theatre. According to Dr Shrivathsa, 20-30 per cent of hospital waste comes from the operating suite, with 25 per cent of that from Anaesthesia.
"Ideally what we want to do is to pressure manufacturers to change the way they package their equipment," Dr Shrivathsa said.
"The Western Australian healthcare system is fairly small relative to the NHS but in the UK, hospitals have been able to dictate what they want to see in relation to their products, for example biodegradable containers, or at least knowing the carbon footprint of the products."
The idea of collectively speaking to manufacturers on a state-wide or even national level to help apply pressure was also raised.
Overall, the ideas, initiatives and concepts discussed at the AMA (WA) forum were well received, with President Dr Mark Duncan-Smith announcing that quarterly meetings would be held to maintain momentum, develop a viable climate change, health and sustainability strategy and drive change throughout the health system.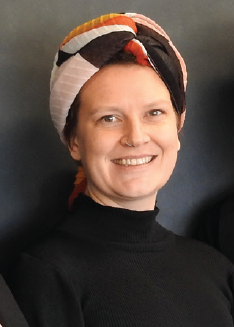 Jenna Cowie
AMA (WA) Policy and Research
References
1 The Lancet Countdown on health and climate change. thelancet.com/countdown-health-climate
2 Arup, Health Care's Climate Footprint, how the health sector contributes
to the global climate crisis and opportunities for action, 2019, 4.
3 Malik A, Lenzen M, McAlister S, McGain F, The carbon footprint of Australian health care, Lancet Planet Health, 2018, 2(1): 27-e35. doi. org/10.1016/S2542-5196(17)30180-8.