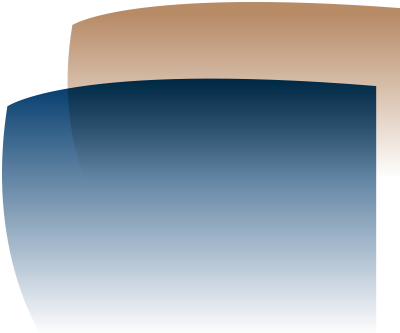 I've been forthright in acknowledging the McGowan Government has made some pretty good calls about our borders and ensuring we keep COVID out for the most part. 
Conversely, I've been equally forthright about asserting that the running down of the operational health budget has been a major failing that reflects the decline in various indicators of our hospital capacity, particularly ramping and bed numbers. 
We know the Government is now playing catch-up on all that and we also know there's an inevitable lag to get things up to a standard that moves us from the bottom of several national metrics. 
Still, there's plenty that can be done, especially in the planning and preparedness space. I've made it clear I think what happens on 5 February is a call for the Government, despite the ongoing tragedy we see unfolding on the eastern seaboard.  
Likewise, I've mentioned the importance of modelling and suggested the Government has it and we don't. Well, does the modelling exist if no one sees it? Not really. How can we have any scope of infection rates and likely impacts without being privy to some figures? Are they around? Are they available? We haven't seen them. Surely someone has! But if we don't see it and they're not giving much indication of what that modelling is, how can we possibly treat this as a situation that's under control? 
OK, the Premier only recently suggested said the Government was "reviewing" Omicron-specific modelling from WA Health but that's about it. As yet, there's no information, with every day bringing us closer to the proposed reopening date. I've already mentioned the problem with measures introduced too late; there's a lag that potentially makes catch-up that much harder. 
To take another example, the handling of quarantine has been a constant problem that has led to COVID transmission and even lockdown.  
We've been calling since the start of the pandemic for something better than hotel quarantine. Now the Government is planning to reduce the amount of time travellers need to remain there, with the opportunity to finish quarantine in a different setting. 
But wouldn't an, I don't know, actual quarantine facility solve a few of these problems with the highly infectious Omicron variant on its way and very likely to be spread by travellers into the State. 
Sure, there is a Commonwealth facility purportedly on the way in the first quarter of the year. Hmm, that would be the same quarter when the State is reopening, infections will start and building timetables might well be blown out. Push back your responsibilities and there's an ever-greater chance of further disruption. 
I was also asked by a reporter at The West Australian recently about isolation requirements for health workers, after National Cabinet determined positive cases and close contacts only have to isolate for seven days, as opposed to WA requiring 14 days. As I said at the time: 
"We would like to have seen guidelines weeks, if not months ago. 
"To be three to four weeks from opening and still not have guidelines on close contact and isolation requirements — it creates a level of anxiety and concern in healthcare workers that WA Health is not prepared." 
I also called for the Government to reveal planned rules around rapid antigen test (RAT) kits. Interstate, anyone who returns a positive RAT will no longer be required to confirm their infection through a PCR swab. 
"We called for RAT protocols to be developed in our COVID Emergence paper in November last year, and we still don't have any," I told the West. 
"The use of RAT will be a cornerstone of screening for who may have COVID or not once we have significant community transmission. 
"WA Health may have lots of plans. But if no one knows about them it's as good as not having a plan." 
Sure, Mr McGowan now says "a roadmap" outlining the COVID-19 restrictions that will be enforced on February 5, and how they will escalate, is being developed by the State Government before the reopening.  
He could not say when the roadmap would be released but hoped to provide West Aussies — and business owners in particular — with "as much" notice as possible. 
Look, we all remember (if we're of a certain age) a diminutive figure called Tattoo on that TV show Fantasy Island and his classic line: 'Look boss, the plan'. 
OK, maybe he was saying 'Look boss, the plane', but with that accent, who could really tell. 
Either way, if we don't have a number of publicly aired plans before the arrival of the planes, any notion of a fantasy landing for our border reopening could quickly turn from dream to nightmare. Stay safe out there! We'll continue beating at the Government's door to hold them to account on your behalf.