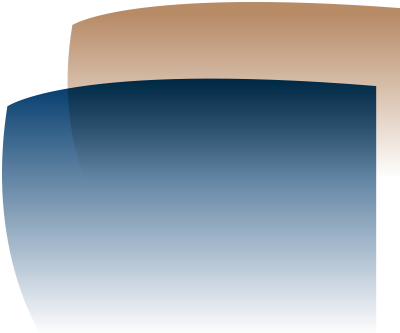 Q. Why were you drawn to eating disorders as a special interest?
SC: I have always had a special interest in infant, child and adolescent health, and eating disorders seemed to find me. Once I began to upskill and seek education and understanding, I became quite fascinated by the complex interaction of physical and mental health that eating disorders represent and the effects of malnourishment on cognitive function.
The majority of eating disorder patients are intelligent and driven individuals; they have huge potential to lead productive lives once they recover from the illness. Although demanding, it can be an exceptionally rewarding area to work in.
Q. How and where did you upskill? Where could GPs looking to upskill in this area go?
SC: Over the years, I have been lucky enough to access supervision and advice from some experienced clinicians across various disciplines. I have also been invited to training sessions that were not targeted at GPs but still provided me with valuable information. All the clinicians I have sought advice from or discussed patients with have been generous with their support.
In 2021, a specific online training program for GPs was released by the National Eating Disorders Collaboration (NEDC). This should provide a great starting point and a valuable training source for any doctor wishing to upskill in the area.
Q. How important is early diagnosis to the treatment pathway for eating disorders? What are the main signs and symptoms you would look for?
SC: Early diagnosis is essential for rapid and long-term recovery and minimisation of physical and psychological harm. Multiple studies will support this view and it is why General Practice has such an important place in the management of eating disorders. If the condition is picked up early and managed effectively with the avoidance of a hospital stay, then I believe it is possible to avoid additional trauma of inpatient stay, separation from family and community, and disruption to social growth and school, which in turn causes additional long-term harm.
Q. How difficult is it to diagnose eating disorders in general?
SC: The diagnosis of an eating disorder should not be difficult if GPs are asking the right questions and considering it as a diagnosis for a multitude of presentations. It is important to consider eating disorders in all body shapes and types, and refrain from using weight and BMI as a screening or a diagnostic tool.
Q. In your experience at your practice, has the number of presentations changed over time?
SC: Over my years in General Practice, there appears to have been a steady increase in the diagnosis. The past 18 months has certainly seen a more significant increase. In my practice, this is seen within the context of an increase in all adolescent mental health presentations across the COVID-19 pandemic.
Q. Is there a particular cohort/demographic that is over-represented vis-a vis the others?
SC: In general, females are overrepresented in comparison to males. My practice, which has an early intervention focus, would definitely concentrate on adolescent and young adult females. I do have patients ranging from 12 years of age to their mid-50s.
Q. Some sources say that there has been a spike in eating disorder prevalence as a result of lockdowns during COVID-19. Has this been your experience? If yes, what do you think the cause might be?
SC: It would appear there has been a spike in eating disorders since the onset of COVID. It is, however, hopeful that information about environmental triggers will become clearer once this trend is further examined and we will be able to use this information. By identifying what is it about the pandemic that has caused such a spike, we should be able to target education strategies, and identify and encourage protective factors for adolescents.
Q. As a GP with a special interest in this space, what are the major gaps in the WA health system in regard to eating disorder services and accessibility?
SC: Unfortunately, the gaps are at all levels in the health system – both private and public, and in primary and tertiary-level care.
There is a six-month wait list for private and public psychological intervention, and often more than six months for a Psychiatry review.
In addition there are waitlists for private hospital beds, and a public system in both child and adult care that does not have adequate inpatient beds or a dedicated service that reflects the medical and psychiatric nature of the illness.
The primary care sector is equally deficient, with the few GPs who have a special interest in the area no longer taking new patients and the majority of GPs lacking education and experience. I believe that many GPs would be willing and able to manage eating disorder patients but require support to increase confidence. I don't believe there is enough education among medical students, junior doctors or GP registars to reflect the importance of this condition. If we could start with educating students to be competent and aware of presentations and follow up with a more comprehensive unit for GP registrars, we would find more doctors recognising eating disorders and seeking appropriate management.
Although Medicare has introduced item numbers that make the intensive psychological/dietetic support more accessible, there is not the trained staff to provide the service in a timely manner.
Even for those GPs who recognise and refer onwards, there will be a significant wait time before services are available and GPs can be left holding patients for many months without the skills to provide initial interventions that may halt the progress of the eating disorder.
I really hope to see both the tertiary service fully equipped and primary care capable of managing patients in a way that reduces the need for hospitalisation.
Q. Are there particular areas, such as the transition from adolescent to adult care, that are particularly challenging to manage? In the above cited example, how can we prevent patients from falling through the gaps?
SC: The more chronic and complex eating disorder patients who have had multiple admissions to hospital are very challenging to manage, as they require intensive support and and may not have achieved recovery with traditional evidence-based treatment programs. We are left with little evidence base for their recovery and as a GP, can be left without tertiary support for long-term management.
As a GP, I am of the belief that good communication and collaboration is the most important protective factor in managing the transition from child and adolescent services to adult care. GPs are in a privileged position to see patents across their entire journey but need to feel supported by tertiary care to safely manage more complex patients
Q. With the Federal Government announcement of the Australian Eating Disorder Research and Translation Strategy, do you believe eating disorders is finally getting the acknowledgement it deserves as a serious, complex disease with a recovery rate of only 60-80 per cent?
SC: I am hoping eating disorders has finally achieved the recognition it deserves as a serious and complex illness. With the promise of funding, we must keep in mind the current research that suggests the importance of early intervention and that we recognise the far-reaching consequences that prolonged illness has on individuals, families, communities and loss of potential.
There must be a balance between caring for the more complex cases that require hospital admission, minimising trauma associated with hospitalisation, while also prioritising early intervention strategies. Supporting research that will help us identify environmental triggers and protective factors and providing education to clinicians should be a priority with the allocation of funding.