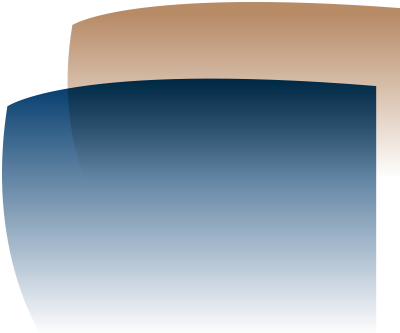 "The team had 14 tonnes of equipment which they had to unpack by themselves and load onto trucks. They then drove to the local hospital and helped to clean it, shovelling out dirt and debris," recalls Andy.
"Their number one goal was to have the hospital running and get the mission over the line. If that meant shovelling out tonnes of dirt, so be it. Medical hierarchy has no place at times such as these."
This from a man who has spent a large part of his medical career in an institution defined by hierarchical codes – the Royal Australian Navy. Yet Andy, who remains a Captain in the Navy Reserves, maintains that having the right mindset is a critical skill when faced with emergency situations and natural disasters.
Today's AUSMATs undergo rigorous training in safety and security to prepare them for different environments.
"We encourage them to undergo general disaster medicine training – which involves mental health components such as psychological management of victims as well as self-care."
Any ongoing concerns, Andy says, are addressed during AUSMAT's annual local training exercise.
"The teams sleep in tents and get to work all the equipment. We put them through field exercises where we simulate being stopped at a check point, being ambushed etc. We place volunteers in challenging situations – albeit simulations – to check their physical and psychological preparedness."
Andy says it is during these sessions that some volunteers decide to bow out, while others move forward.
"It's not easy to gauge but from these training sessions, we do get a good idea of people who will work well in teams."
Andy confirms that Australia's foreign aid teams stack up well compared to their global counterparts.
"The teams, which comprise of doctors, nurses, logisticians and other support staff are pretty robust and over the past 10 years, we have built up both our medical equipment and general sustainability caches," he says.
The challenges arise when it comes to entering certain countries.
"Some of these places are difficult to enter and the Australian Government plays a key role in getting our teams in and out.
"Obviously some countries are quite advanced in their preparedness for disaster response and the reception of foreign aid teams.
Others, with fewer resources, are only partly along that route.
"Every country, every place offers its own lessons. Depending on housing, population and geography, disasters impact people differently."
While Andy captains WA's disaster response teams overseas, he also maintains a strict vigil when it comes to domestic preparedness.
"I hate to say it but we are leading up to our 'busy season' – bush fires, cyclones and heat waves. These events may come in varying degrees but we need to be prepared.
"We also work with other agencies such as the police on big events such as music festivals and leavers' celebrations."
This year Andy has been involvedin a slightly more unusual project – the various moves to Fiona Stanley Hospital.
"We have been involved in the coordination of the operation centre and the logistics of moving patients using our Track Me system.
"It's like a controlled evacuation of a hospital – and evacuating places is what we do. This was a good opportunity to exercise our systems."
For a boy from Gundagai, the famous small town in New South Wales, Andy has certainly come a long way. Life on a farm and the accompanying hardships that he saw his father weather convinced him to look elsewhere for a career choice. Having long nurtured an interest in science, Andy decided on medicine and subsequently a medical career in the Navy.
"I felt I could have the opportunity to do a range of things in the Navy that were different from the more routine path of medicine," he says.
Some of the "different" things that Andy had the opportunity to do, included training in hyperbaric medicine and studying the health aspects of biological, chemical and radiological weapons.
It was the latter that led him to become the Principal Health Advisor in that area to Australia's Defence Department. It was a position that he held for a decade and Andy remembers his missions in Iraq during Saddam Hussain's rule, as a particular highlight.
"In some ways, it was safer then. There were no random bombs exploding in market places and we were under UN protection. But it still wasn't a particularly welcoming country."
The frosty reception Andy received may well have had a lot to do with his role as a Chief Biological Weapons Inspector in the UN Special Commission.
He admits there was a lot of pressure on the monitoring groups to find evidence of Saddam Hussain's chemical and biological weapons programs.
"And we did. The Iraqis had already admitted to having a chemical weapons program and in 1993, they destroyed the more obvious weapons such as the mustard and nerve agents.
"They hid their biological program for the first five years but eventually admitted it in late 1995."
The following year Andy visited Al Hakam, Iraq's biological weapons facility and says most of the evidence had been deliberately destroyed.
"This meant we had to try and piece together what the Iraqis had originally, how much had been produced and whether all of it had been destroyed, as they claimed.
"And then the real question arose: were the Iraqis continuing a weapons program somewhere else within the country?"
While Iraq remains a career highlight, Andy says, places including the Maldives (after the 2004 tsunami), Jakarta (following the 2006 Earthquake) and Fukushima (after the nuclear incident in 2011) left indelible impressions on him too.
His work, in turn, has impressed many others. Andy has been the recipient of multiple awards significantly the Conspicuous Service Cross and the Humanitarian Overseas Service Medal.
He also currently serves as WA Health's Deputy Chief Health Officer and Editor-in-Chief of the Journal of Military and Veterans' Health, a peer-reviewed journal published by the Australasian Military Medicine Association.
For someone who has travelled the world in his various capacities in the Navy and WA Health, Andy is now happy to call Perth home and is looking forward to enjoying the sunny days ahead – until that next phone call at three in the morning.
---