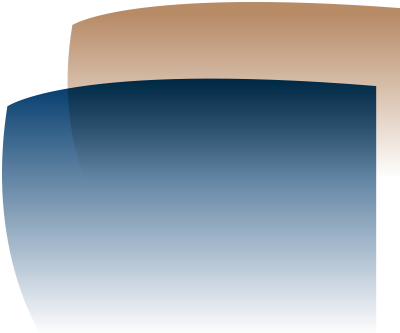 The team and I are very interested in uncovering the genetic basis of brain-related diseases, particularly Parkinson's disease, and finding the genes implicated in its aetiology. This information will be a game-changer in terms of understanding the genetics and molecular basis of Parkinson's. Some of the genes we identify will be suitable therapeutic targets to prevent, delay, slow down or stop the disease.
Together with my colleague and mentee, Dr Miguel Rentería, we have co-led the establishment of the APGS since 2019. Along with us, we have a project coordinator, two research assistants, and lab technicians. The core research team consists of several scientists at QIMR Berghofer, with collaborators at Griffith University and The University of Queensland, among other institutions in Australia.
Understanding how genes are implicated in the disease process can provide insights and revolutionise future research into the causes, treatment and prevention of the illness and its progression, and enable the development of new, more effective, and more personalised treatments for the disease.
We aim to recruit 10,000 Australian residents (male or female) diagnosed with, and medically treated for, Parkinson's disease.
Requirements for patients to participate in the study
Persons of any age or gender who have a current diagnosis of Parkinson's disease and live in Australia during participation. They must be able and willing to provide informed consent to participate in the study.
Study participants will be showing generosity and solidarity in supporting others living with this disease, and will be making a genuine contribution to the future diagnosis, management, and treatment of the condition.
As the medical community is aware, medical breakthroughs often require years of dedicated research, and tend to rely strongly on the availability of accurate, real-patient data. The APGS has the potential to do this if we have the participants.
We are truly on the edge of a potential medical breakthrough in our lifetime, which could change the face of the disease. To make that possible, though, we need those living with Parkinson's to sign up so we can understand its complexities.
The study guidelines
Study participation is strictly confidential. All patient information provided will be maintained in accordance with the Commonwealth Privacy Act (1988) and National Health and Medical Research Council (NHMRC) Guidelines. Participants are not reimbursed or paid for study participation. Participation does not incur any financial costs to the participant.
Participant data and DNA will be stored indefinitely and may be considered for any use in future related projects, subject to review by the appropriate research ethics committees. The conditions of participation are explicitly stated in the participant consent form.
What participants are required to do for the study
Study participation involves patients providing informed consent and completing a 20-minute survey, either online, over the phone, or via mail, about their medical history and experience living with Parkinson's disease.
The study questionnaire component will consist of a handful of modules, each about a different dimension of Parkinson's, such as symptoms, medical history, treatment effectiveness, lifestyle, and environmental factors.
After completing the survey, eligible participants will be asked to donate a saliva sample. Researchers will send a saliva collection kit and a pre-paid return envelope to the selected participants.
APGS researchers will then extract DNA from saliva samples to identify specific genetic variants associated with Parkinson's disease and related phenotypes.
The primary objective of the research is to establish a national cohort study of individuals with Parkinson's disease to advance knowledge about its epidemiology and genetic architecture.
Secondary objectives include:
Identifying novel genetic risks for Parkinson's disease by increasing the sample size and statistical power of genome-wide association studies.
Identifying novel genetic loci associated with Parkinson's disease symptomatology, progression, and treatment response.
Participating in the GP2's international efforts to characterise the genetic architecture of Parkinson's disease.
Eligible people are now able to participate in the study. To sign up for the Australian Parkinson's Genetic Study, or to find out more information, visit www.qimrberghofer.edu.au/apgs/