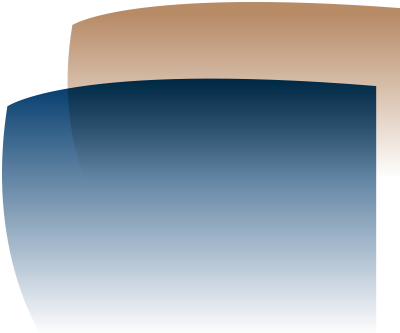 The complex mix of health and social determinants, and effects associated with addictions and substance use, however, warrants an approach that incorporates research, experience, skill, training and expertise. Sadly, a response not readily available in Western Australia.
In 2016, WA had the lowest ratio of addiction specialists per capita in Australia at 0.3 per 100,000 population.1
In 2021, the ageing addiction medicine workforce is projected to be a total of 11 consultants for the State, all located in Perth.2
Rural WA has no addiction medicine specialist(s), yet rural and remote communities experience higher rates of alcohol and drug consumption per capita. Outside of Next Step, the sole dedicated Alcohol and Other Drug (AOD) service in the WA health system (which has seen continual funding cutbacks over recent years), there are no AOD specialist services or departments in hospitals throughout the entire State.
Furthermore, there are no dedicated addiction psychiatrist positions in any of the Health Service Providers in WA Health. To date, WA has graduated only one addiction psychiatrist, and has ceased its intake of any new trainees due to the unavailability of addiction training rotations and supervisors.
This dire lack of specialist addiction medicine and psychiatry expertise in WA besets the problem within the sector, but more worryingly, creates a gaping hole in the services available to those with substance addictions in this State.
Invariably the WA health system has to rely upon public health promotion and prevention strategies in addition to overstretched and under-trained (yet enthusiastic and committed) nongovernment organisations (NGOs) to provide the complex clinical care required by people with addictions.
Furthermore these NGOs are funded on ridiculously short, existentially undermining contracts and procurement agreements more focused on providing the appearance of a comprehensive system than actually providing or enabling one.
The lack of integration, competing interests and the sheer variability of care and treatment approaches across postcodes is testament to a commissioning process that drives tender applications rather than reflecting organisational expertise and existent capacity.
The hotchpotch of under-funded NGOs doing their level best with very little is not what often very unwell people, and their carers and loved ones, need to address complex physical and mental health conditions, let alone treat the underlying addiction.
Find me a health campus with a comprehensive AOD service or department in WA, and I will suggest that you have already succumbed to the hallucinogen you must have ingested or you have left the State!
How about a public health service – generalist, mental health, emergency department, medical, surgical…even main entrance – that genuinely welcomes people with substance addictions into their care?
Understandably, without the senior clinical leadership, expertise and capacity to provide dedicated substance addiction care teams or units, our health system is woefully unprepared, relying on other, unskilled teams to manage "the presenting complaint" but never with the addiction as the focus of care.
Sparsely distributed AOD nurses in metropolitan hospitals are left with the unenviable task of providing advice and support to teams who feel helpless in what is often described as a "cycle" of readmissions, behavioural challenges and "futility".
No wonder as a group, substance use overdose fatalities are rapidly increasing in WA with our State now sharing the lead in per capita deaths across Australia according to the Penington Institute's annual report for 2019.3
WA's heavy reliance on a "law and order" approach to substances in WA results in squandered opportunities to invest in providing care to those with substance addictions.
Even in the context of an unprecedented amount of money being invested by the government in the Methamphetamine Action Plan, consideration is given to involuntary treatment regimes and crisis centres. Yet not one addiction specialist position is considered to be relevant or required in this multimillion dollar "campaign"! Who would think it reasonable to invest in building a cardiac centre without employing cardiologists?
But somehow in the addiction field, substance users with complex medical and mental health problems are afforded involuntary or crisis unit treatment centres without access to the specialist care and input other areas of health take for granted.
Primary care remains the point of access and care for most people with addictions in WA. Yet fewer than a third of people with substance use disorders have accessed a GP in the last 12 months.4
Whilst significant barriers exist for GPs in providing comprehensive care, including a lack of training, time constraints, discomfort and stigma, and a general pessimism
towards treatment interventions, engagement rates remain low.5 GPs should not be left unsupported by a public health system that appears to be blind to a gaping capacity gap.
States such as New South Wales and Queensland have an established system of Consultation Liaison Hospital services, substance use and Co-occurring/Dual Diagnoses clinics and inpatient units distributed throughout the state health systems. With ample opportunities for generalists and specialists to train and gain the expertise and skills required to manage people with addictions in these services, their ability to future-proof the health system to provide care to people with complex substance and behavioural problems is ensured.
Our capacity in WA to train the next generation of doctors in addictions in WA is non-existent. And so, the problems are perpetuated and exacerbated.
The health system in WA is failing people with substance and behavioural addictions. Patients, carers/families and health professional groups all recognise the extent of the problem, yet there is little real appetite to ensure that the expertise and clinical leadership so lacking in WA warrants immediate investment. It's a sad reflection of our current and inevitable future approach to people with addictions in this State.
Associate Professor Mathew Coleman is a psychiatrist with a sub-specialty in Addiction Psychiatry. He is currently a consultant psychiatrist with WA Country Health Service, and clinical academic and associate professor in Rural and Remote Mental Health Practice with the Rural Clinical School of WA. In January 2020, A/Prof Coleman was appointed as a Commissioner with the National Mental Health Commission.
References
Commonwealth Department of Health. Addiction Medicine: Fact sheet. 2017.
Western Australia Department of Health. WA Medical workforce 20132021. 2015.
Penington Institute 2019. Australia's Annual Overdose Report 2019, August, Melbourne: Penington Institute.
Berends L and Lubman D. Obstacles to alcohol and drug care: Are Medicare Locals the answer. AFP. 2013; 42(5):339-342.
McAvoy BR. Addiction and Addiction Medicine: exploring opportunities for the general practitioners. MJA. 2008; 189(2): 115-117 .