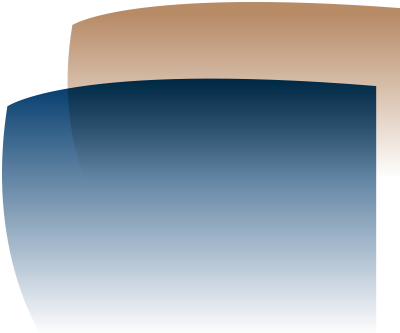 I have been heavily involved in national representation on many fronts, but of course the main topic has been and continues to be COVID. Now the focus has shifted to the vaccine roll-out – how GPs will be involved and how this is to be remunerated under the MBS.
Recently, I was involved in some very tense and difficult negotiations with government over the COVID item numbers. Special item numbers are required as they want us to bulk bill the vaccine delivery. Whilst politically understandable, this adds another dimension to the discussion.
Ultimately the outcome was not what we wanted, but the best that could be achieved and an awful lot better that what was initially proposed – which would have made it financially impossible for any GP to undertake COVID vaccinations.
However, I must stress that it is not a deal that is endorsed or supported by the AMA, merely the best that could be negotiated in a very tough encounter.
I believe there was some attempt by government to play off the Royal Australian College of General Practitioners (RACGP) against the AMA, and the proposition initially put to us was strongly rejected. However, we gained the full cooperation of the RACGP during further negotiations and presented a united front.
We were very unhappy with the proposition that COVID vaccination was "just like a flu vax" and that a level A rebate plus a bulk bill incentive was quite adequate. Ultimately, we were able to build on this and argued to gain a double bulk bill incentive for the first vaccination and single bulk bill incentive for the follow-up for all patients and not just card holders.
More importantly, the AMA managed to negotiate an additional agreement that co-claiming with a consultation item (whether bulk billed or not) can occur where clinically appropriate as well as an enhanced Practice Incentives Program (PIP) payment on completion of $10 per patient and a commitment to supply PPE if required due to a local COVID outbreak.
My additional contribution was securing an after-hours item number – the government had overlooked the fact that many vaccinations will need to be done after hours and had no intention of remunerating this. We now have agreement for an after hours item equivalent to an item 5000 ($29.90) plus a bulk bill incentive.
The AMA has also been given a verbal guarantee that these new items will be exempted from the 80-20 rule. The AMA went to the Government with a strong argument that a COVID vaccination was not the same as a flu vaccination.
Having not accepted our argument, the onus is now on government to ensure that the booking, consent, vaccination and documentation process is as slick and streamlined as possible. In other words, very close to a standard flu vax. We will chase them about this. Otherwise most GPs, myself included, will not be in a position to deliver what is asked for the payment that is offered. It is in everyone's best interests to make it work.
This is certainly a better option than relying on community pharmacy when the expertise, infrastructure and history lies with General Practice. Government has recognised this by allocating $1.5 billion in funding to General Practice and $200 million to pharmacy vaccination. However, we need to ensure GPs can deliver this program, otherwise it will strengthen the claims of the Pharmacy Guild to "help out" by transferring all vaccinations and then ultimately minor care and prescribing rights to pharmacists. Such a path will not provide better or more cost-effective healthcare and will be highly damaging to the viability of General Practice.
More work is needed around the requirements for practices to deliver COVID vaccinations, which are over-inclusive for accredited practices, clumsily worded and need clarification in a number of areas. We will also expect that if pharmacy is involved, the same standards will be required of them.
All of the above will need intense work if it is to be made viable for GPs and the government's intended program to work. The devil will be in the detail for many GPs and we will follow up on this, ensuring the AMA and the RACGP are heard as one united and persistent voice.
I hope we can then focus more on the other big issues that could impact on your future, such as the Minister's 10-year plan for General Practice, patient registration, better rewarding chronic disease management and longer consultations, and improvements in wound care, after hours incentives and aged care. The ultimate aim is to better reward quality General Practice as this not only benefits GPs but the whole community and reduces total healthcare costs as well.
Please feel free to email me on these or any issues: simon.torvaldsen@amawa.com.au