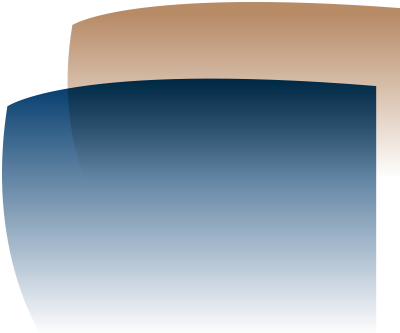 headspace Early Psychosis
Thursday 17 September 2020
This webinar, presented by headspace, explains Early Psychosis and some of the issues around it, and outlines the assessment and referral process for GPs.
The presentation covers:
What is headspace Early Psychosis?
What is First Episode Psychosis?
What is ultra-high risk of psychosis?
The link between trauma, drugs and psychosis
How does headspace Early Psychosis work with young people and their families?
The role of the GP in Early Psychosis
Assessing and referring young people – assessing vulnerable groups
Key information regarding the referral process.
Achieving Financial Wellbeing
Tuesday 25 August 2020
This webinar, presented by AMA Financial Services financial adviser Venus Wong, helps junior doctors understand money matters better by discussing the following:
What is financial wellbeing and why is it important?
How to achieve financial wellbeing?
What other doctors and experts say, and how they achieved it?
DIY vs Expert
Before & After – implementing a wealth plan
Useful tips & resources
Outcome: achieve financial wellbeing and the good life
The future of your medical practice: Route to COVID-19 recovery
Tuesday 14 July 2020
The future of your medical practice webinar looks at readjustment and recovery from the business challenges of the COVID-19 pandemic.
David Dahm from national chartered accounting firm Health and Life in conversation with Dr Amit Vohra, Business Transformation Lead, AMA (WA) discussed:
How to protect and secure cash flow;
How to cut costs without breaking employment laws or staff morale;
How to encourage fearful patients to return to your practice;
How to monetise telehealth; and
What to ask your accountant.
Money, medicine and protecting yourself
Tuesday 7 July 2020
This webinar looks at money matters specific to doctors in training. While junior doctors focus on building their clinical skills and research repertoire, and walking the tightrope that is work-life balance, financial management and planning often takes a backseat. Yet all you need is some professional guidance and direction to get your finances on the right track.
Medico-legal issues during COVID-19
Tuesday 16 June 2020
The Medico-legal issues during COVID-19, presented by the AMA (WA) and MDA National, focussed on risk management in a COVID-19 environment and touch upon a range of issues including:
Telehealth
PPE access at the workplace
Private practice
Indemnity insurance; and
Elective surgery
The Last 90 Days: Health Policy & COVID-19
Tuesday 2 June 2020
A not-to-be-missed conversation between Professor Michael Kidd, Principal Medical Adviser & Deputy Chief Medical Officer at the Federal Department of Health, and AMA (WA) President Dr Andrew Miller as they take stock of the last 90 days and consider the future of healthcare in a post-COVID environment.
Lessons Learnt: Managing the response to COVID-19 in a private hospital
Thursday 7 May 2020
This webinar covered the COVID-19 response management in a private hospital.
Dr David Bridgman (Head of Anaesthesia, JHC) and Dr Jonathan Chambers (Infectious Disease Physician, JHC) led the conversation and discussed various issues including:
• facility preparation;
• medical care teams;
• personal protective equipment (PPE);
• patient presentations; and
• tips and tricks.
Dr Silke Brinkmann, COVID-19 coordinator at Bethesda Hospital, also joined the discussion. Dr Brinkmann offered her perspective on the preparation of private hospitals responding to the pandemic.
Telehealth during COVID-19
Thursday 30 April 2020
AMA (WA) Councillors and general practitioners Dr Simon Torvaldsen and Dr Marcus Tan discuss the issue of Telehealth through the lens of the COVID-19 pandemic.
The conversation focussed on bulk billing restrictions, current COVID-19 risk requirements, the appropriate use of Telehealth and patient follow-up, the technology supporting this particular aspect of healthcare, and its future post COVID-19.
Sydney-based GP Dr Amandeep Hansra facilitated the discussion.
AMA (WA) COVID-19 webinar update
Thursday 27 February 2020
Australian Medical Association (WA) President Dr Andrew Miller and the WA Health Department's Chief Health Officer Dr Andrew Robertson provide an update on COVID-19.