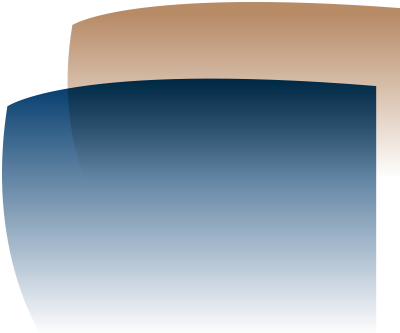 Recent federal and state governments have failed in this aspect, building medical school after medical school across the country as an election cycle solution to a much more complex problem.
MORE DOCTORS YET THE GAPS REMAIN
Despite now churning out more medical graduates than ever before – so many, that the prospect of graduating without an internship is a reality for some – we still struggle to fill essential service delivery roles and service delivery targets year in and year out.
Why is this? How can we have an abundance of new doctors, yet find ourselves reliant come mid-year, every year, on hundreds of overseas residents arriving in Australia to fill essential service delivery roles? How can we be in a position where we have severe shortages of registrars in some training streams, while others experience a training bottleneck that many will never get through?
We graduate specialists, with over 20 years of education, who can't find jobs in Western Australia, while some WA communities can't get doctors of any kind.
ACTION AREAS
The so-called tsunami of interns is reaching graduation point and if we want meaningful improvements, there are a few areas that require immediate action:
Provide career guidance to medical students so that they graduate with adequate knowledge of the post university training environment, post graduate qualification requirements, lifestyle and job prospects of specialties in order to facilitate better selection and recruitment into training programs and to meet community needs.
Develop recruitment and retention practices for doctors in training (DiTs) to avoid a cycle of unnecessary shortages and bottlenecks.
Improve GP conditions and employment practices in order to attract and retain doctors in primary care.
Develop/augment training programs to make fit-for-purpose doctors for identified gaps in service delivery (i.e. rural surgeons or generalists trained to meet the medical needs of a community rather than those that define a specialist tertiary training program).
FLAWED RECRUITMENT PROCESS
While I could write for pages about all of these, the current COVID-19 crisis has provided the unique opportunity to address our recruitment practices, hitherto unavailable.
Among other things, the over-administration of medical roles and current health system KPIs have led to an over reliance on resident medical officers (RMOs) and registrars for service delivery, with no allowance for training progression or specialist roles for them beyond this.
Current WA Health recruitment practices do little to match doctors to their career aspirations, and a series of one-year contracts builds no employer loyalty.
The tidal wave of graduating medical students has created an environment in which these same doctors must compete in ways they never have before for training roles.
The average cost of a CV that will likely get you into surgical training is in excess of $40,000 and many DiTs are concurrently studying for a Master's degrees or even a PhD while in their RMO or registrar years.
This leads to an annual problem by mid-year of doctors shifting around in the system, even quitting their contracts, in order to gain more meaningful experiences, pursue higher education, or access a few days' leave to get married or avoid burnout.
Appointment to a 'pool' means doctors don't know where or what they will actually be doing when signing a contract. Such a situation also increases the temptation to hold more than one contract to give yourself options if advised to move your entire family at short notice in order to undertake a year in a specialty that you don't like and have no experience in.
Doctors then apply for more jobs the next year and hold on to a few contracts to determine which will offer the rotations/ experiences they need for career progression, or the chance of a 'leave friendly' term.
This further perpetuates the systems-level problem as health services find more and more people dropping out of contracts when the jobs are allocated for the following year.
TWO STEPS FORWARD
COVID-19 has provided the opportunity to roll over a number of DiT contracts in order to guarantee a workforce during these challenging times. This has reduced the need for competitive recruitment and allowed us to trial a more centralised system that will hopefully improve the process in two ways.
First, by better coordinating registrar and RMO recruitment so that jobs are offered in the order people might want them. Previously, RMO offers were issued before that of registrars, so many doctors held both until they found out if they'd been successful in stepping up.
Second, by bringing the private sector into the state recruitment process, DiTs would be able to preference any hospital in WA, thereby reducing the need for multiple duplicated applications.
For 2020, we are stopping a little short of improving recruitment processes to better match doctors to their career aspirations or college application requirements, but are running with the same generic selection criteria.
We aren't matching contracts lengths to training programs or guaranteeing that entitlements like parental or long service aren't lost on a series of short contracts while spending years travelling around the WA health system, providing medical services to public patients, which would likely build a bit more loyalty.
We haven't developed an overarching strategy to provide the skills and guidance during these formative years to grow our DiTs into the specialists the Western Australian people need.
Yet in these highly unusual times, we have made a start and are a part of the evolving conversation. That is progress.